Clear PVC Vinyl Oilcloth Tablecloth Table Protector Waterproof Covering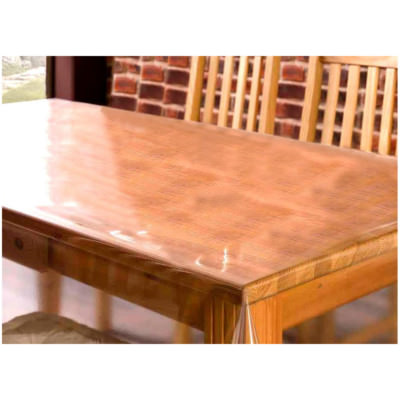 Clear PVC Vinyl Oilcloth Tablecloth Table Protector Waterproof CoveringPVC Vinyl Fabric

Choice of Weights: 150, 200, 400 Micron



150 micon feeling the lightest to 400 micron the heaviest PLEASE NOTE displayed picture is only an example of what it can look like thickness of PVC is by micron



NOTE: All pieces will come as one length and width is a fixed 140cm



All lengths will be sent out folded, this does leave the oilcloth with creases which do fall out once they are on the table. If you would like the oilcloth sent on a roll please contact us as the postage will be extra.



Clear PVC Vinyl ideal to be used for covering tables to protect from spills or dirt, canopy's, umbrella coverings, windows, boats, cars, marques or any object where a clear see through solution is needed.



Can be wiped clean.



Soft and Flexible



Fire Resistant



UV Resistant



Cold Crack ResistantWhile every care has been taken to ensure the accuracy of the colours depicted in our images, please be aware that due to monitor resolution, lighting, photo processing software and other factors it is almost impossible to represent colour to 100% accuracy.