****Dirilis Ertugrul - Seasons 1, 2, 3, 4 AND 5 - English Subtitles - Watch now!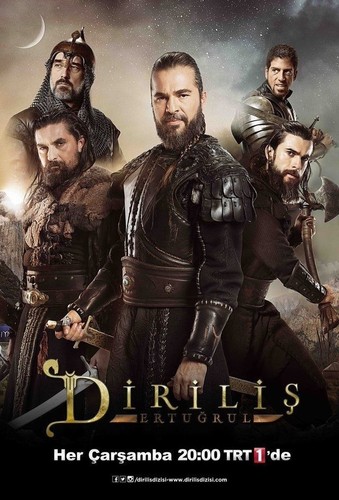 Hi there!
If you want to watch this amazing Turkish 'Game of Thrones' TV programme called Dirilis Ertugrul without paying for a Netflix subscription, you've come to the right place!
Seasons 1, 2, 3, 4 and current season 5 (as of last episode aired in Turkey (currently at Episode 9) are all available to you here. 
Please note this service is free but I am not allowed to paste details here without ebay taking down this listing unfortunately. And if you're reading this listing then chances are you want to know where to watch the next part anyway without waiting for 2020 at the earliest for Netflix to get the next seasons. So for a small fee of 99p, you'll be able to enjoy this amazing show without having to supply credit card details or any other information. You'll be given access to more than one area so you have the option of where to watch. Seasons 1-2 are the lower HD quality (as shown on Turkish TV) and example images are shown for each season above so that you get an idea of quality. Best thing is you can see what happens next as soon as you order and I send across the details to you so there'll be no more waiting! Don't do what I did and let others ruin it for you!Pic 4 above is Season 1Pic 5 is Season 2Pic 6 is Season 3Pic 7 is Season 4Pic 8 is Season 5
Please also note this is NOT for a DVD, your item will be emailed to you.
When purchasing be sure to send a message with your email address so that the details can be sent to you without delay.
Any questions, let me know!