2 Way COAX Coaxial TV Aerial T Splitter Male to 2 x Female Metal Adaptor Adapter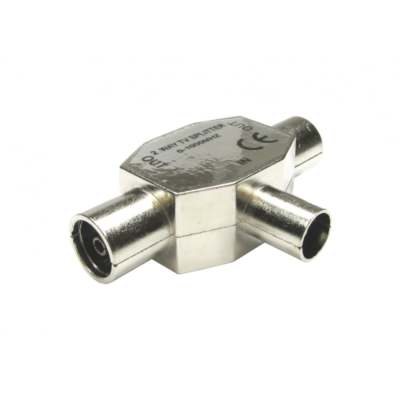 2 Port Way TV COAX Coaxial Splitter Female to 2 x Male Connectors Metal AdaptorThe 3-COAXFMFMTL is a splitter for TV coax cables, it has a male input to two female outputs. It has metal housing and rated 0 - 1000MHZ.



Male input2 x Female outputMetal housingRated 0 - 1000MHZColour: SilverLength: AdaptorEnd 1: Coax PlugEnd 2: Coax Socket x 2Payment Methods



We are currently only able to accept Paypal as a payment method.



Shipping



Items ordered, and paid for with PayPal, Monday - Friday before 4pm (Greenwich Mean Time / British Summer Time) will be dispactched the same day. Items ordered, and paid for with PayPal, Friday (4pm) - Sunday will be dispatched the following Monday (excluding Bank Holidays).



Royal Mail delivery times are a guide only and cannot be guaranteed.