Lavender Violets Soak off UV LED Gel Nail Polish Colour Base Top Coat Varnish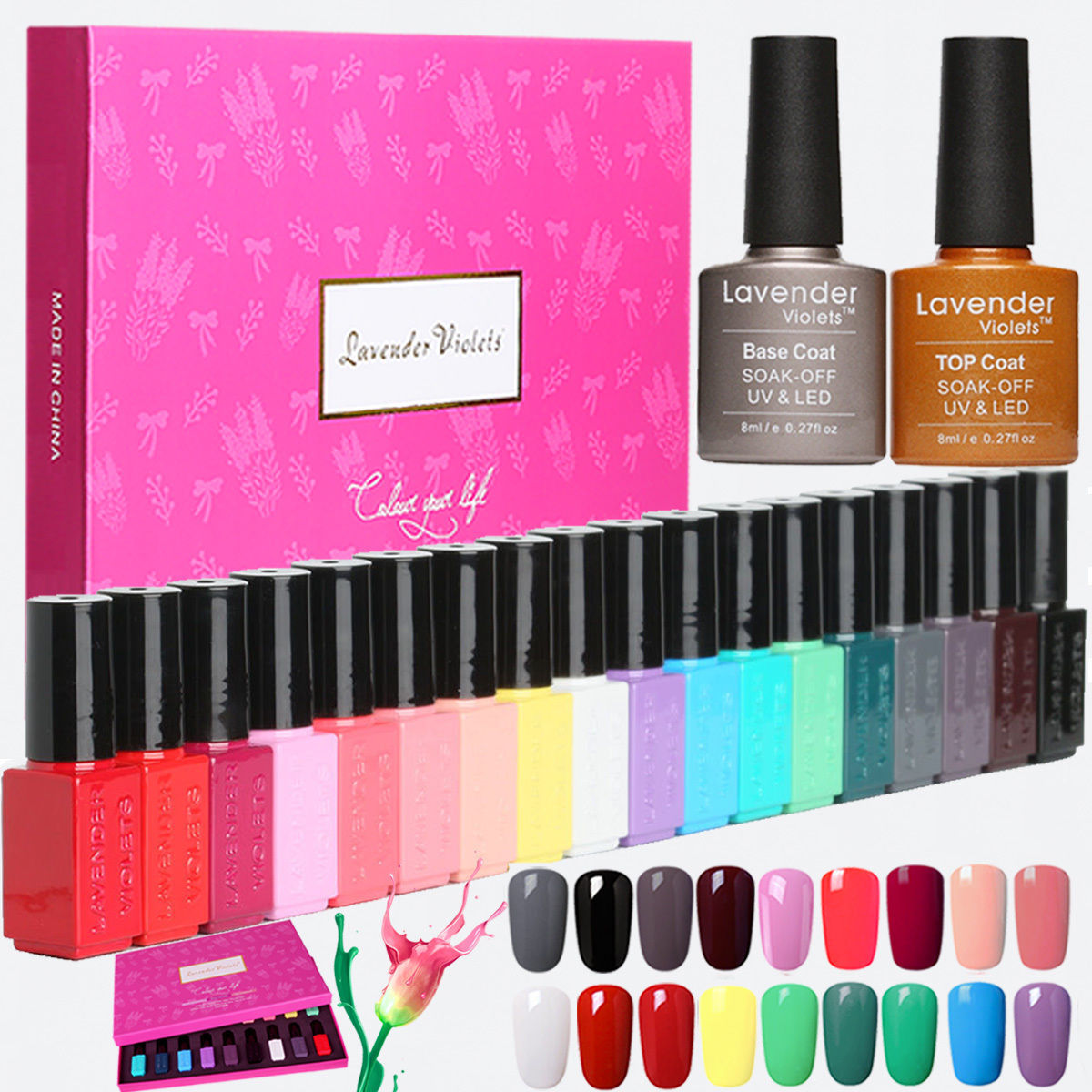 Lavender Violets® 8ml Soak Off Gel Nail Polish Specifications:

* Product1: 8ml gel nail polish (classic range/glitter range/TC range/metallic range/magnetic range)

* Product2: fashion set with gift box (18 colours + base coat + top coat)

* Brand Name: Lavender Violets (more information: https://youtu.be/g0TkaTlW2aA)

* Condition: 100% brand new with original retail package

* Certification: produce in accordance with EU REACH No 1907/2006 Article 33 (1)

* Type: soak off UV&LED gel polish

* Wear Time: 2-3 Weeks

* Features: no nail damage / lightness smell / easy to soak off / seal & shine User Guide:

* Prepare the nail, file, dry and buff the nail.

* Apply a thin layer of Lavender Violets base coat, and cure it in a (36W recommended) UV/LED lamp for 60/30 seconds.

* Shake the color coat bottle vigorously to blend.

* Apply color coat for 2~3 layers, and cure each layer in the UV/LED lamp for 60/30 seconds.

* Apply a thin layer of our NO WIPE top coat, and cure it in the UV/LED lamp for 120/60 seconds. Notice:

* Pictures advertised should be used for best guidance only as they are studio generated under different lighting and angles.

* The actual colour may vary from image advertised.

* If you believe that the item received is in wrong colour, please contact us directly via eBay message.