QUALITY DRIED MEALWORMS WILD BIRD MIX FOOD 10G,100G,200G,500G,1KG,2KG INC PCKG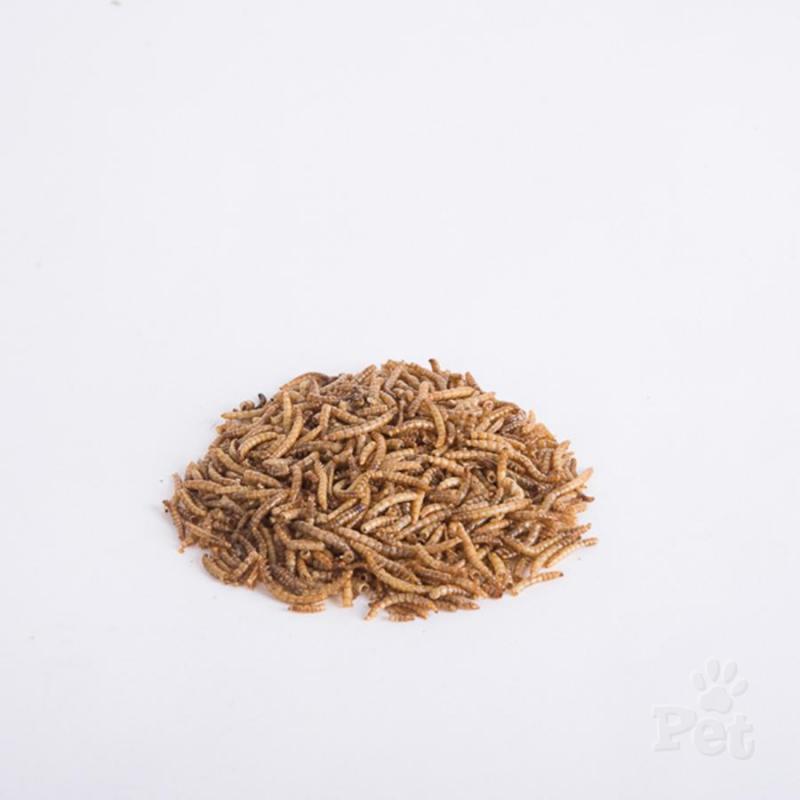 DRIED MEALWORMS ARE A GREAT SOURCE OF PROTEIN AND CAN BE FED DRIED OR SOAKED FOR A WIDE RANGE OF WILDLIFE .

PARTICULARLY ATTRACTS A WIDE RANGE OF GARDEN BIRD SPECIES INCLUDING ROBINS, THRUSHES & BLACKBIRDS.

ADDITIVE FREE TREATS, WHICH HAVE ALL THE GOODNESS OF LIVE MEALWORMS BUT NOT THE MOISTURE.

SPRINKLE AS THEY ARE, OR RE-HYDRATE BY SOAKING IN WARM WATER FOR A FEW MINUTES.

AVAILABLE IN: 10G SAMPLE,100G, 200G, 500G, 1KG, 2KG & 5KG NB WEIGHTS INC PACKAGING.

SUITABLE FOR FEEDING TO WILD BIRDS ETC & HEDGEHOGS AS A TREAT.