mappin & webb princes plate silver butter pastry knife 11.7g 5" antique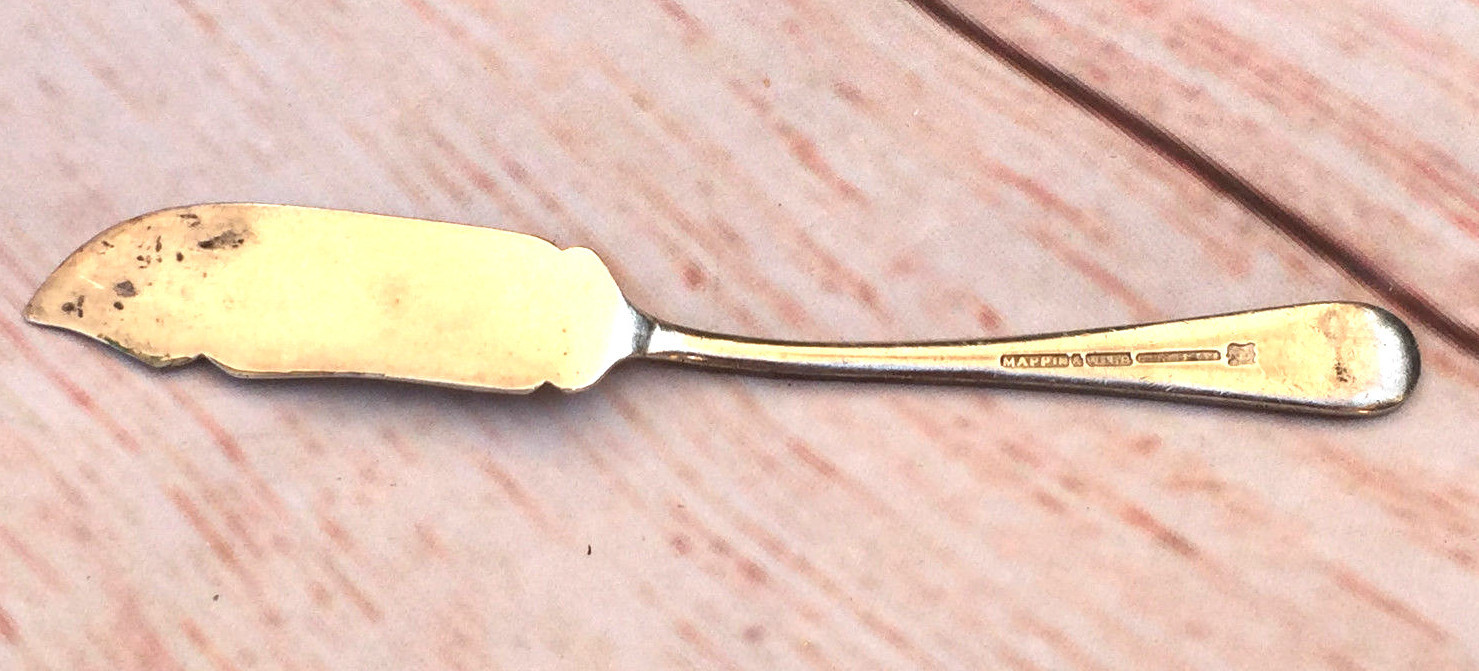 this knife is in far better condition than it looks in photos - there is some light tarnishing but my photos are not too good

made by mappin and webb in princes plate and has a date stamp which looks like an "a " - this would date it to around 1902 according to a quick search ive just done

a neat 5" and weighs 11.7 grammes so rather chunky

lovely elegant design

would make an attractive gift and pretty if it had initials or name engraved on it

******************************************************************************

i am doing an absolutely major clear out!

have been a collector all my life but ill health means i need to make space so i can more easily care for myself and my home

there are lots of true original vintage clothes such as biba armani gucci karen millen

1960s and 1970s my favourites.

silk & leather



some of the items have been in storage and will be sent out as i find them, so washing of anything old is advised / if it can go in the washing machine it will have been laundered / i did not ever collect damaged or defective items so most are in truly excellent condition but anything of note will be mentioned so no surprises when you get them. vintage clothing can vary a great deal in size so i will give measurements to help you.



if you have any questions i am housebound so usually around to answer any questions quickly.