£1, BRITISH ONE POUND COINS, £1 COIN ALBUM, £1 EDINBURGH COIN, 1984 TO 2014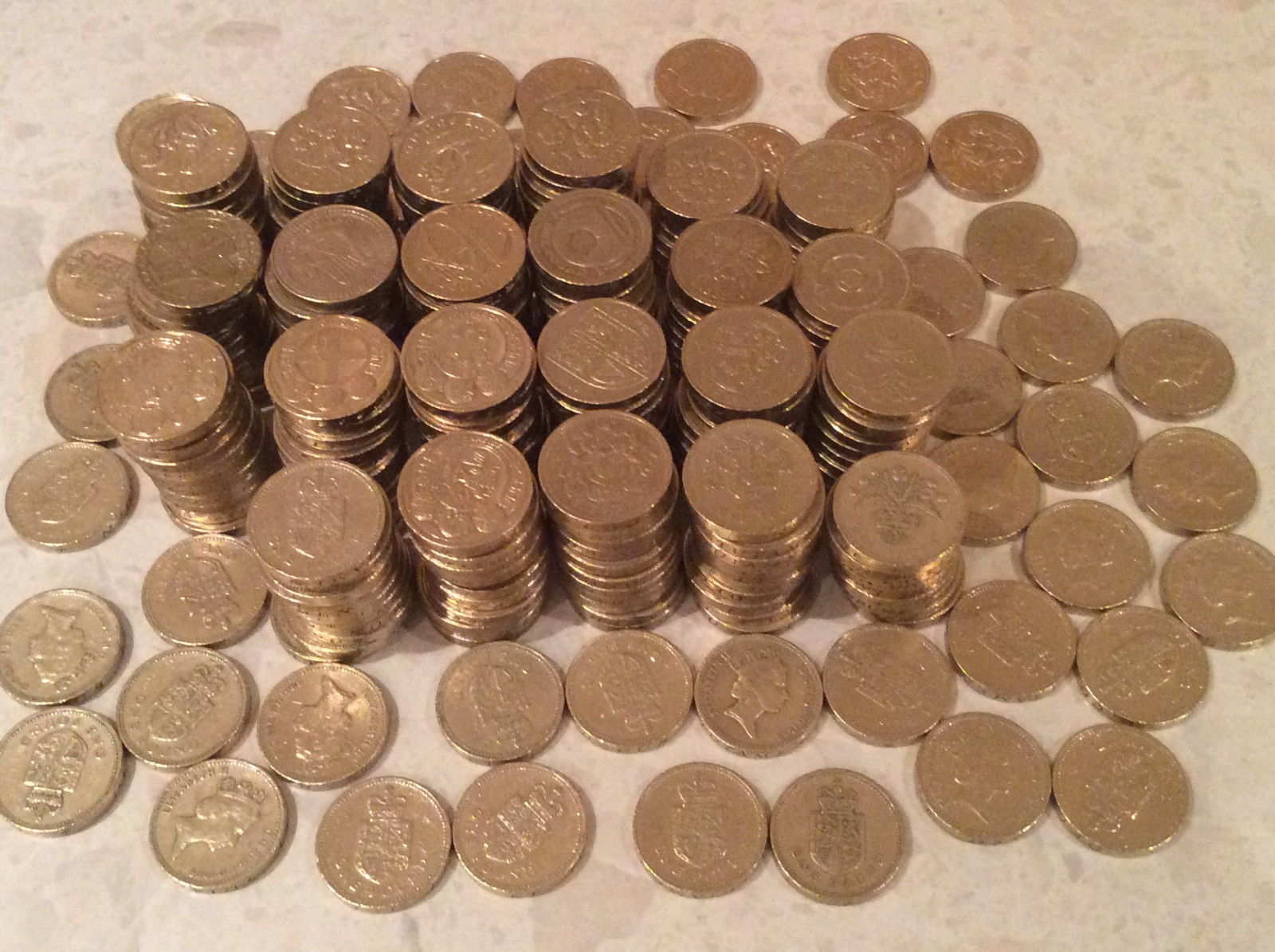 Condition Note
All coins are in a Used Circulated Condition. I have gave all coins a quick clean. Being Circulated they will have circulated marks such as scratches, stain, dirt, faded. I kept the cleanest coins from each year to sell.
Welcome to my Auction of Queen Elizabeth 2nd £1 Coins. These coins are no longer in Circulation.



I have many coins from Various Years from 1983 to 2014 for Sale.



I offer Free First Class Postage on all purchases no matter how many coins you buy.



Coins will be securely packaged within a bubble wrap envelope for safety.

BUY 5 COINS IN ONE PURCHASE AND YOU WILL RECEIVE AN ADDITIONAL 1 COIN FREE

ANY COIN I HAVE LISTED UP TO THE VALUE OF £4, YOUR CHOICE

I will post the item next day after payment clears or same day if there is time to do so.

PLEASE CHECK OUT MY OTHER LISTINGS FOR FURTHER £1 COIN SETS



I have added other postage options if you wish to upgrade to a quicker service at a fraction of the cost.



Please check other postal options available on this listing. I will supply a proof of postage if required.



All coin are in Circulated Condition.



I have cleaned them with water. Being circulated please expect all coins to be marked with scratches, stains, faded. The usual for all circulated coins.



I have kept the best coins I had for this listing. Further cleaning may be required.



Thank you for looking at my listing. Happy Bidding.



Please feel free to contact me at any time regarding this listing.