For Apple IPhone 6 Plus - 100% Genuine Tempered Glass Film Screen Protector New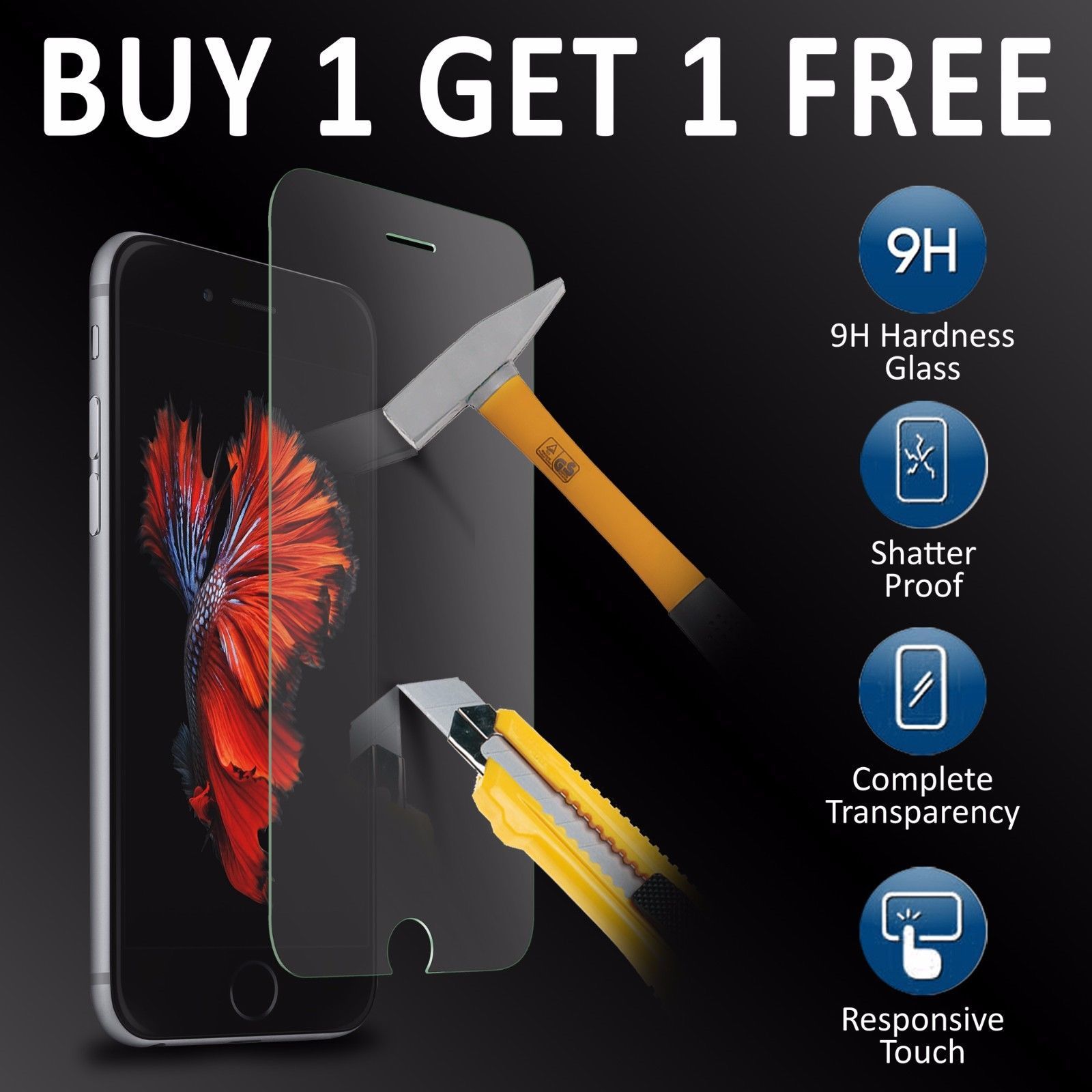 BUY 1 GET 1 FREE 100% GENUINE TEMPERED GLASS SCREEN PROTECTOR PROTECTION FOR APPLE iPHONE 6 PLUS and iPhone 6s PLUS. PROMOTIONAL OFFER: BUY ONE GET ONE FREE

CUSTOMER NOTE : This is not iphone 6 & iPhone 6s tempered glass

This screen protector is adhered to phones with a silicon adhesive to keep it in place. The transparent screen protector. Features1. Compatible with iphone 6s and iphone 6. 2. Genuine Tempered Glass3. Retail pack 4. Super quality5. Bubble free6. Scratch proof7. Money back guarantee8. Quick dispatch Change of address is not possible. So please make sure your address is correct before you place order.Package Includes:2 xTempered glass screen protector for Apple iPhone 6 Plus2 x Dry wipe2 x Wet wipe.