80 -100 Theatre / Cinema Seat Pads & Backs Only Malvern Theatre c1930's Free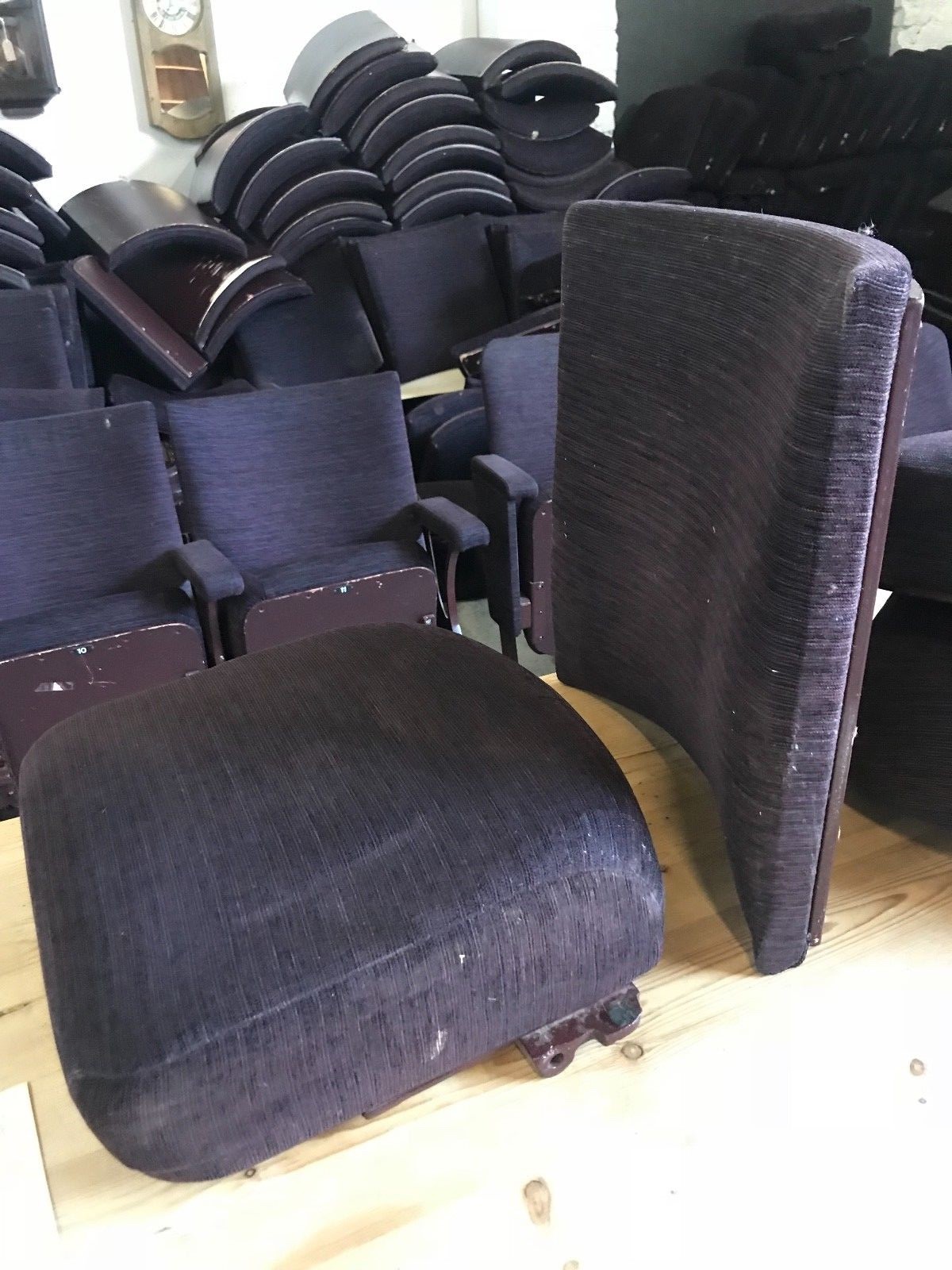 Condition Note
In used condition with wear and tear commensurate with age and use.
A huge quantity, at least 80 -100 Theatre / Cinema Seat Pads & Backs Only from Malvern Theatre.Free to anyone who collects. Seat pads measure 17" inches deep x 19" wide x 6" deep. Back measure 20.5" x 19".

These were left over from seats removed from the theatre and are surplus to requirements.

As stated they are completely free but must be collected.