BIC 4 MULTI COLOUR SHINE BALLPOINT PEN - PINK SILVER PURPLE BLUE - 1MM NIB TIP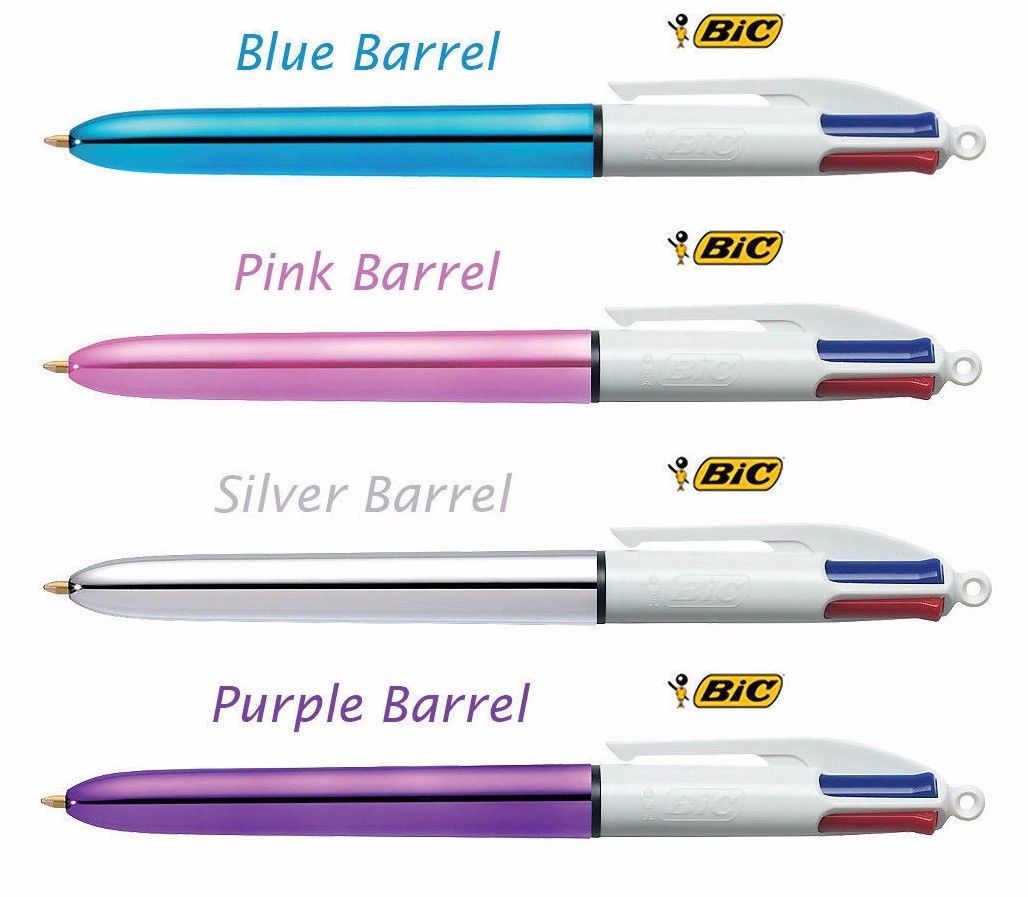 Bic Shine 4 Colour Pens(Black, red, blue and green colours in Pen)Why carry four pens when you can have it all in one



BIC 4 Colour Shine Ball Pen is a versatile retractable ballpoint with four ink colours, making it the pen to keep yourself organised, take notes and prepare for presentations.

This convenient ballpoint pen has a sleek, mirror finish shiny barrel and contains four retractable 1 mm tip ballpoint pens, each with a different colour of ink inside. ink in 1 penCombined the 4 points write for an average total writing length of 8,000 m making this the pen of choice for prolonged use. This pen is ideal for ensuring your stationery set or pencil case has the right writing instrument for any occasion. Quality ink, quick drying and smooth writing. Bic Classic 4 Colour ink pen is a stationery essential, save space in your pencil case with 4 inks to choose from

This classic version comes in a two tone blue and white design, it is retractable and refillable.

Features medium 1.0 mm nib.