Theraband Thera-Band resistance bands. NHS. Exercise pilates yoga physio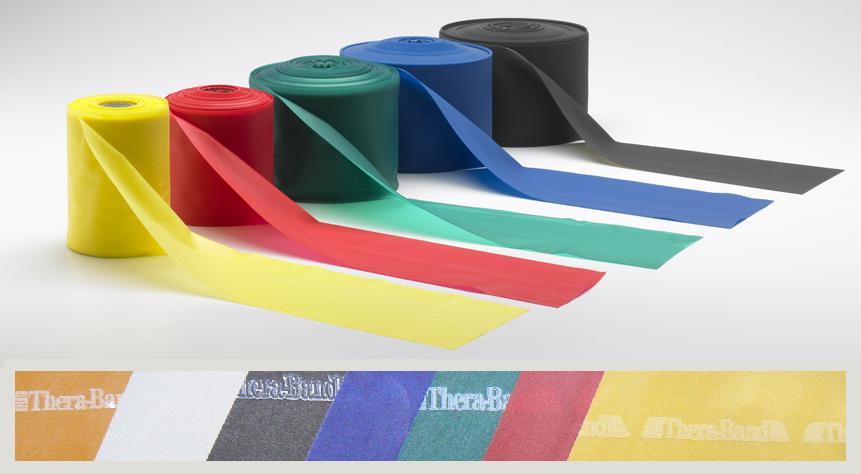 WARNING- CONTAINS LATEX. SEE OUR LATEX FREE LISTING FOR LATEX FREE THERA-BAND.

BEFORE USING THE BAND CUSTOMERS MUST READ THE INSTRUCTIONS BEFORE USE AT THERABAND.COM/SAFETY Thera-band Resistance band - 1 x Band Of Your Chosen Colour and Length, Cut From Dispenser Roll Endorsed by the American Physical Therapy AssociationUsed by the NHS and physiotherapists worldwide.Clinically proven to improve strength, mobility, athletic performance and reduce joint pain*.Portable, versatile and easy to store. Which Colour to Choose-Colour coded band allow you to choose the most appropriate resistance and elasticity for you. Yellow is best suited to those with severe muscle weakness or recovering from illness, whilst gold is a favourite amongst body builders and catapult enthusiasts.Progressing through the colours allows you to gauge your athletic improvement.SAMPLES ARE AVAILABLE THEY ARE 99p AND ARE ONLY 10cm (0.1m) LONG. PLEASE DO NOT ORDER A SAMPLE AND EXPECT TO GET 1 METRE OF THERABAND. PLEASE CONTACT ME TO ORGANISE A SAMPLE. All bands are approximately 12.4-12.7cm wide.



Buying in bulk? See our bulk buy listings for combined P+P and discounted rates.

Unsure if this is the right product for you? To speak to our Physiotherapist Jo-anna, use the contact details below for professional and confidential advice.