***50 STYLES TO CHOOSE*** BABY BOYS GIRLS THEMED DUMMY SOOTHER CLIP PACIFIER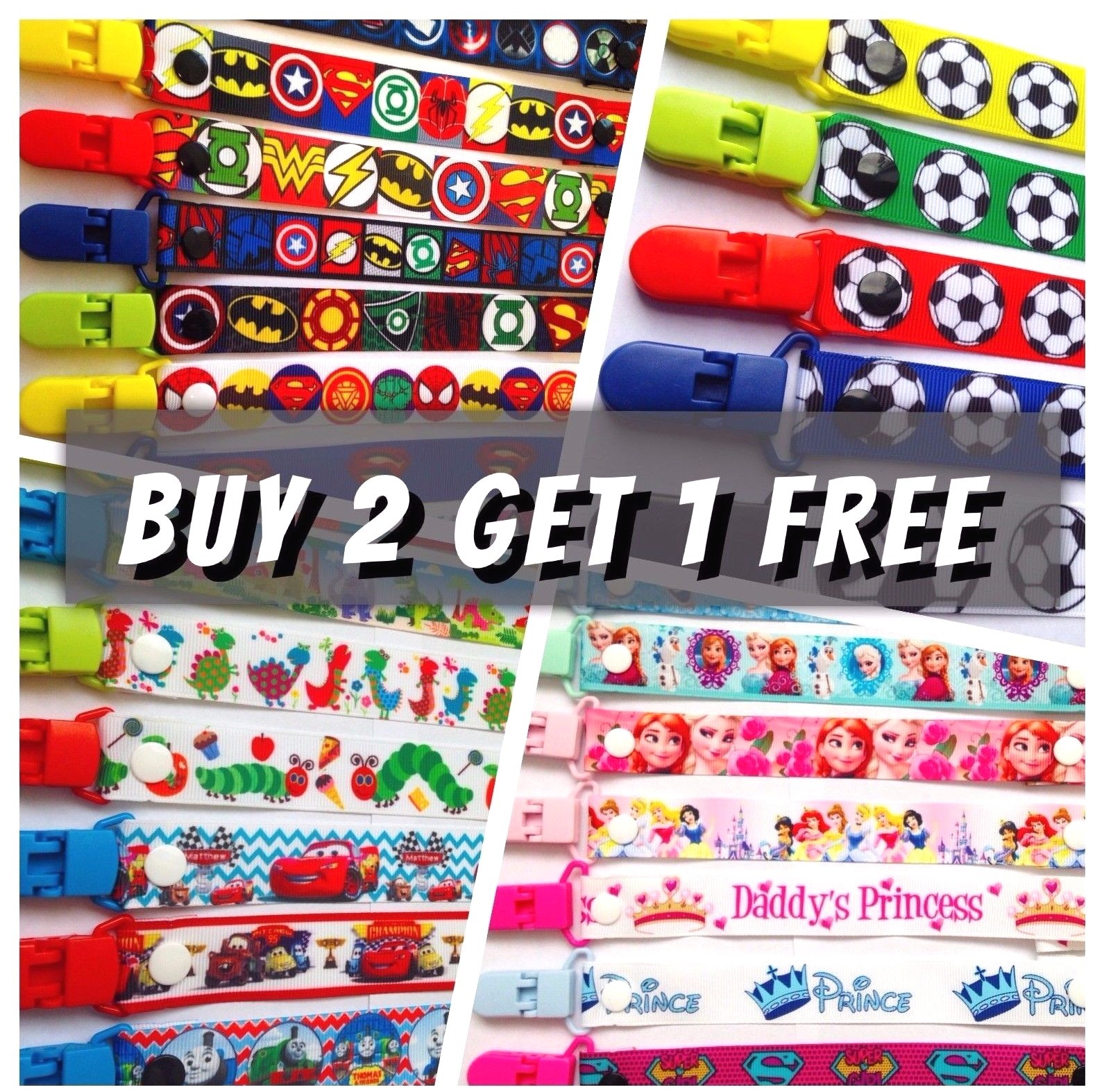 MY DUMMY CLIPS ARE MADE WITH RIBBON, PLASTIC CLIPS AND PLASTIC POPPERSCLIP IS SUITABLE FOR ATTACHING TO CHILD CLOTHING OR TO PUSHCHAIR, CAR SEAT STRAPS WHEN OUT AND ABOUTEACH RIBBON IS HEAT SEALED AT ENDS TO PREVENT FRAYINGTHESE DUMMY CLIPS ARE A GREAT WAY TO ENSURE YOU LITTLE ONE DOES NOT DROP THEIR DUMMY WHEN OUT AND ABOUTTHEY CAN ALSO BE USED TO KEEP TOYS SAFETHESE PLASTIC CLIPS I USE DO NOT PUSH TO OPEN, YOU LIFT THE FLAP PART OF THE CLIP TO OPEN

SAFETY - Please do not leave you child unattended/unsupervised with these products as small parts can be a chocking hazard. Each product is made to a good quality, high standard. But they do contain small parts, I also advise not to use in cots and sleeping places. etc. These Products have not undergone any external testing. The Buyer assumes all responsibility for these items


Thank you so much for looking!