TAYLOR SWIFT Reputation Red T.S.1989, Beautiful Eyes + A5 A4 A3 Album Posters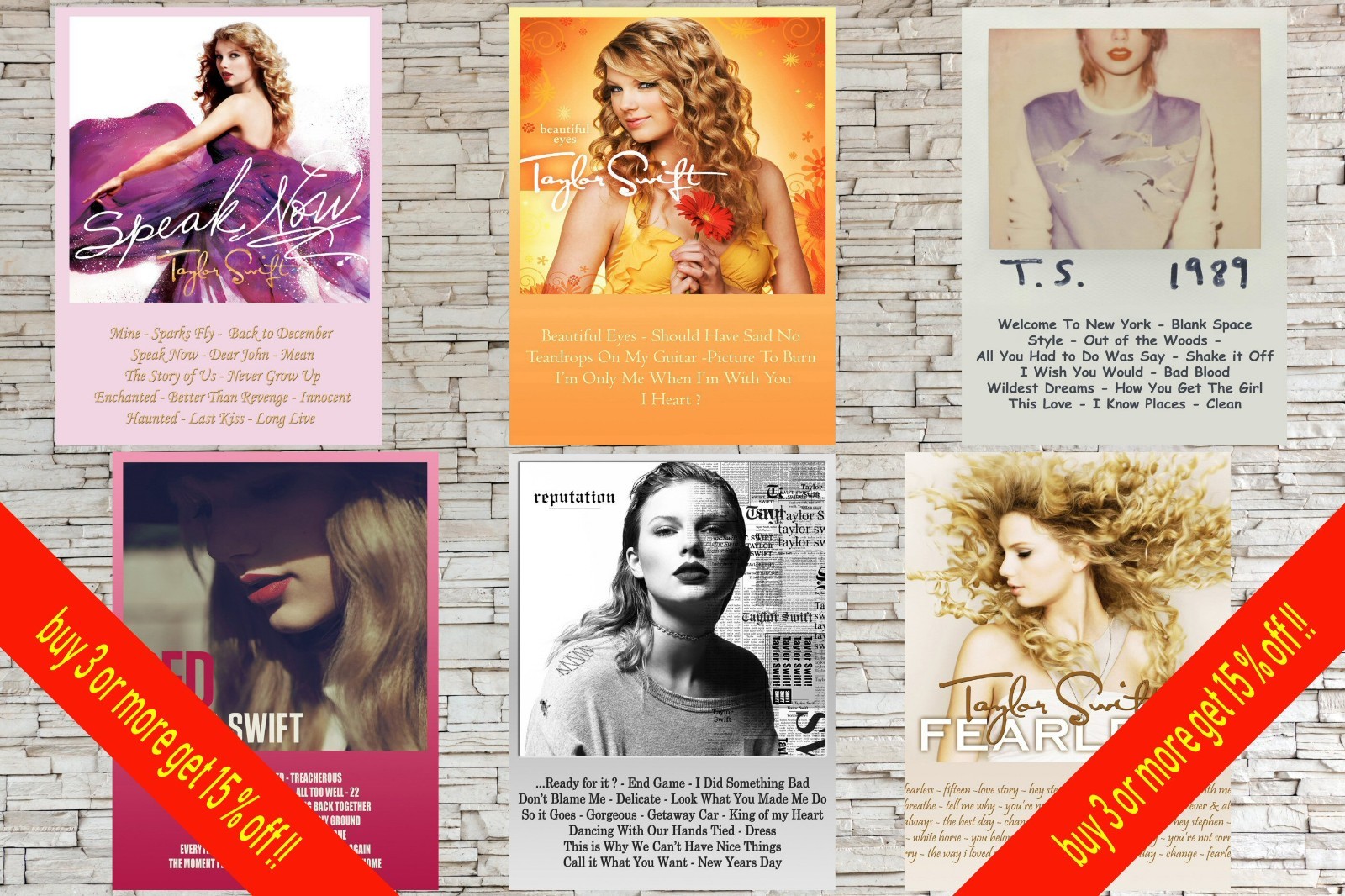 Taylor swiftREDREPUTAIONT.S. 1989BEAUTIFUL EYESFEARLESS SPEAK NOW

A5 A4 or A3 SizeOr Buy All SIX !!!ALBUM POSTERSLooks stunning when framed !!

All our fantastic images are printed useing the highest quality printing inks 200 gram profesional grade gloss photo paper to give an excelent end product. Items do not come framed. Please take the time to look in my shopat the other items i have for sale. Thank you.