Nintendo DS games : DS DSi 2DS 3DS New3DS Gameboy. Pre-owned, Tested, Unboxed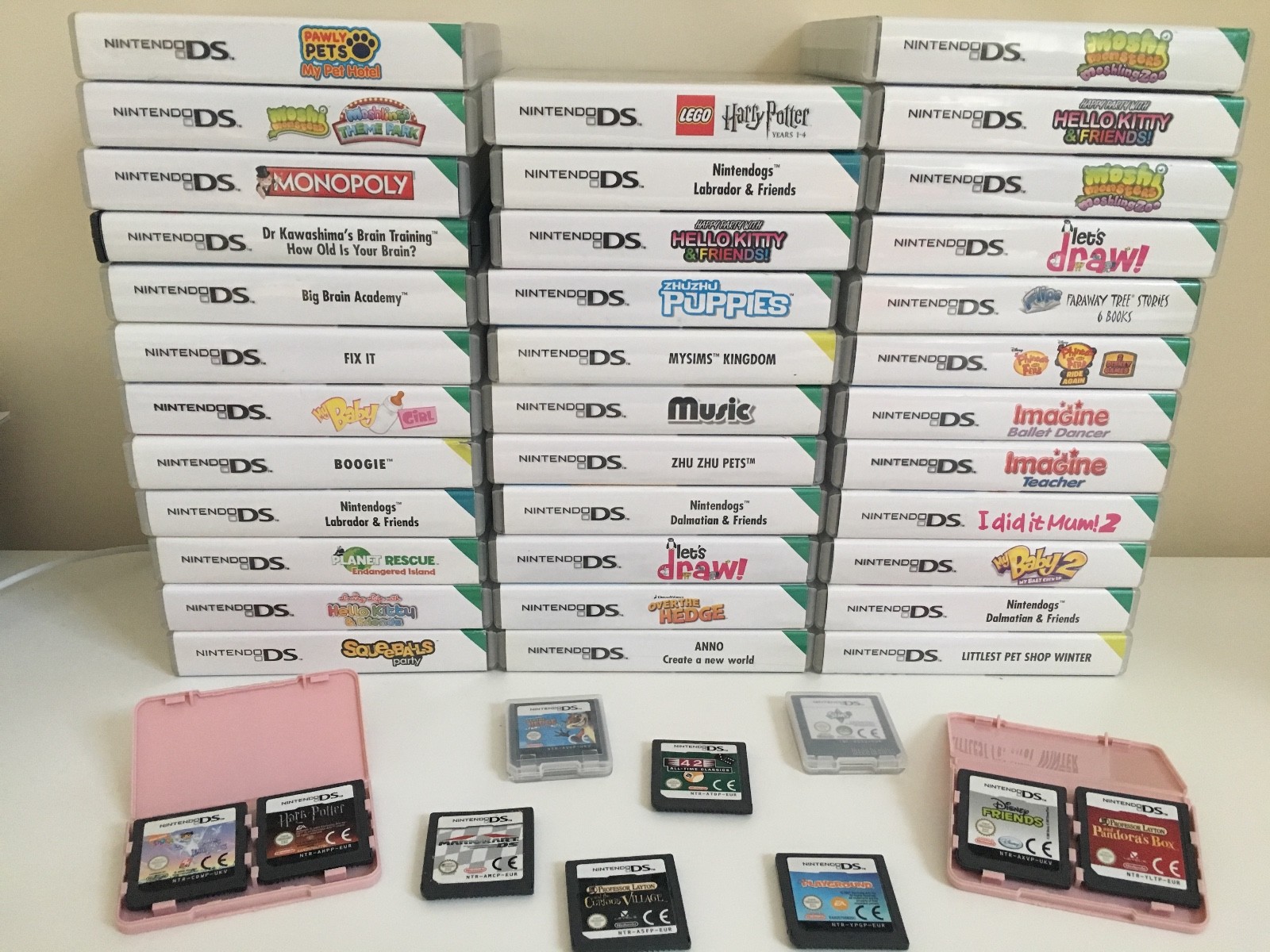 Condition Note
All games are unboxed, cartridge only. Pre-owned. Fully tested before dispatch.
All games are tested to ensure they are fully working before dispatch and are reset to remove any saved gameplay where possible.

Games are cartridge only. We have another listing for Boxed games

DS games work on DS/DS Lite/DSi/DSi XL/2DS/3DS/3DS XL/New 3DSGameboy games only work on original DS or DS Lite3DS games only work on 3DS/3DS XL/New 3DS and on 2DS but only in 2D

We sell pre-owned games and cannot guarantee origins or how well they have been cared for by previous owners. Nintendo recommend periodic cleaning of the pins on the game cartridge by blowing hard across the pins to clear out dust and dirt. Similarly you should clean the game slot of your DS periodically. If games do not immediately work when inserted try removing and cleaning the game cartridge and DS console slot.

Occasionally we get US region games. These work on UK/EUR DS, DSi, 2DS and 3DS consoles as DS games are not region locked.

We also have a listing for Nintendo Consoles and Accessories...please check our other items!

PLUS ....combined postage.... only pay 50p for each additional item purchased from either our games or consoles listing (highest postage charged first).

Any questions please ask.