**VIRGIN 100% POLYESTER FILLING** STUFFING**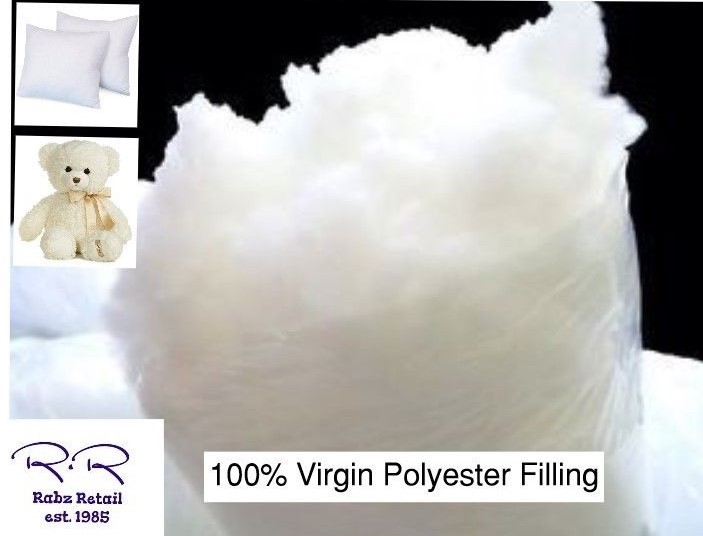 100% Pure Virgin Polyester Filling

FIRE RESITANT TO BS5852-2

***NOT CHEAP RECYCLED POLYESTER***

This virgin polyester filling has been carded and siliconised.

CARDED FOR EXTRA SOFT, FLUFFY AND VOLUMINOUS MATERIAL SILICONISED TO HELP AID IN PREVENTING ALLERGENS, BACTERIA, AND DUST ATTACHING TO THE FILLER!

Polyester BenefitsHypoallergenic - ideal for allergy sensitive sleeperEasy-to-care-for - wash it, dry it IDEAL FOR PILLOWS, TOYS, SOFAS ETC.SUITABLE FOR ALL CRAFT PURPOSESCAN BE USED AS FAKE SNOW DUE TO ITS SUPERIOR WHITENESS!!

Available in larger quantities.