GENUINE PARKER BALLPOINT REFILL BIRO MEDIUM BLACK BLUE SMOOTH WRITING QUINK FLOW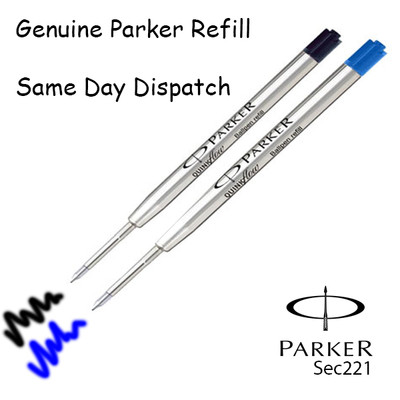 GENUINE PARKER BALLPOINT REFILLSOLD OVER 30000 REFILL SAME DAY POST MEDIUM POINT 1.0mm

FINE POINT 0.8mm

AVAILABLE IN: BLACK MediumBLUE Medium

BLACK FineBLUE Fine

Please Note: Refills will be supplied in RETAIL PACKAGING.

****Special Offer**** Upgrade to 1st Class for 50p

QUINK FLOW: The smoothest, cleanest and most consistent performance parker ball pen refill ever.

Over 5000+ sold

Same day dispatch, stock in UK.