1883 Pitch Pine CHURCH PEW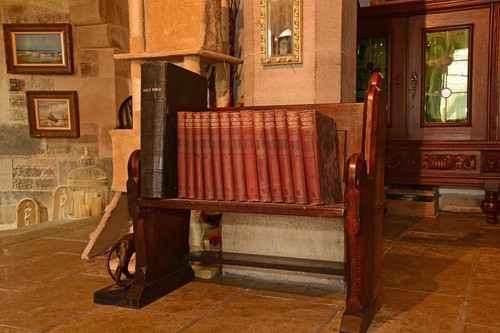 Stunning pitch pine pews that I can cut to your specific measurements if required.

Prices vary depending on the length. Prices start from £130.

The bookcase was made from few pews.

Delivery possible depending on postcode.

Price depends on length and delivery. I have 5 meters and 3 meters pews but I can cut any pew up your measurements.

Please check my other items.