Yorkshire Victorian Range 2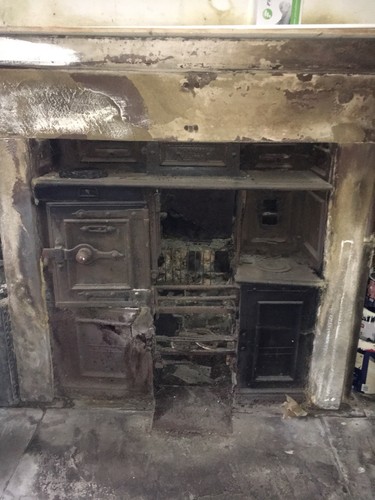 Original Cast iron Yorkshire Victorian range.Condition isn't great as seen in pictures, but it's a great bit of history and can be refurbished to look good as new again ready for a new home. It's the second Range fitted in the cellar of our stone built Victorian house (early 1900's).Alongside this Range is a storage box which may have been used to dispose of coal ash etc.There is also a set of old horseshoe's with the nails still in them (from the early 1900's I'm guessing).Open to offers, please message me or if any further information required please message me too. (please note 0.99 is not the buying price, message with offers)Thanks

Buyer is responsible for collecting/removing or I can arrange to have it removed at a later date as we are having chimneys taken out soon but buyer will still have to collect as won't be able to deliver.