PS PLUS 14 DAY - PS4 - PS3 -PS VITA PLAYSTATION TRIAL FREE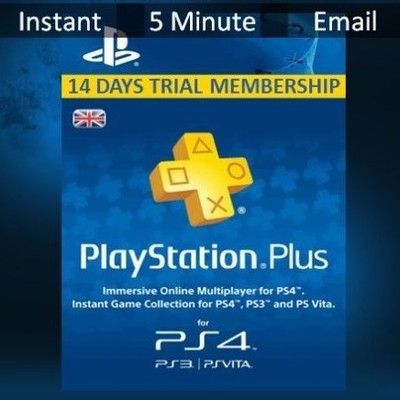 NOTE:. ACCOUNT DETAILS WILL BE SENT THROUGH EMAIL. REFUNDS ARE NOT AVAILABLE UNLESS FOR A JUSTIFIED REASON. DO NOT ATTEMPT TO SCAM AS THIS WILL RESULT IN A BAN FOLLOWING A REPRT

PlayStation®Plus is a subscription service that enhances your existing free Sony Entertainment Network account and helps you to get the most out of your PS4™, PS3™, andPlayStation®Vita systems.PlayStation®Plus is available to purchase in all countries that have access to PlayStation®Store.