High Quality Translucent Green Ronnie Rig Hook Stop Beads. Buy up to 100-£4.95!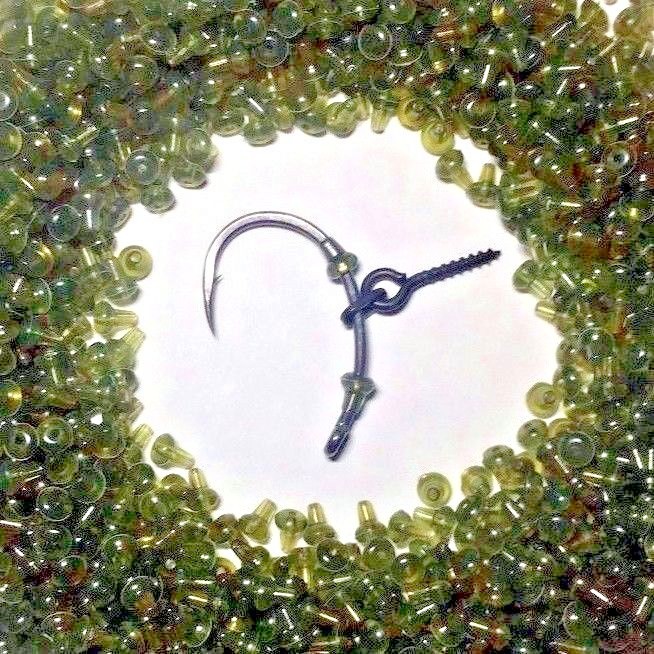 * The Translucent Green hook stop beads are designed for the sharper carper! * These Translucent Green hook stops are the smallest on the market and help to minimize the size of your rig!* These hook beads are designed to prevent a rig ring, swivel or as illustrated a bait screw from exiting the hook. * The Translucent Green hook beads can be used for various rig designs such as the Ronnie Rig, 360 rig and other pop-up and bottom bait rigs. * The hook beads are non - slip on the hook and keeps your hook bait where it needs to be!* Easily slides on to a wet hook.* Enables you to make rigs quickly and with ease!* Suitable for hook sizes 2 to 8* Check out my other items to find different sizes and colours to suit your fishing environments!* Fast And Free 1st Class Delivery.Proof of postage is retained.

**I will be on holiday until 22-October. Will Dispatch items as soon as I get back.