Exhaust Zinc Plated Universal U Clamps Hose Pipe Tube 1 x U Bolt Clamp with Nuts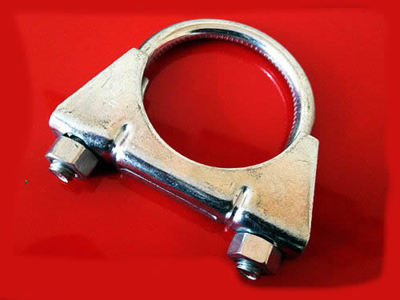 Exhaust "U" Bolt ClampVisit Our ShopAsk Seller a QuestionWatch This ItemAdd to FavouritesSign Up To Newsletter Description

Universal Exhaust "U" Bolt

Material: Zinc Plated Mild Steel



1 x U Bolt Clamp

(please select your size from drop down)

How to select a size suitable for your tube, measure your OUTER diameter of your tube/pipe using a vernier or with tape measure calculate the circumference to diameter.



Light, Strong & excellent quality.





Please Visit Our eBay Store for a Wide range of TOP QUALITY Parts!