Doll House Food Handmade Cake Pizza Burger Donut Hotdog Beans Egg Toast Barbie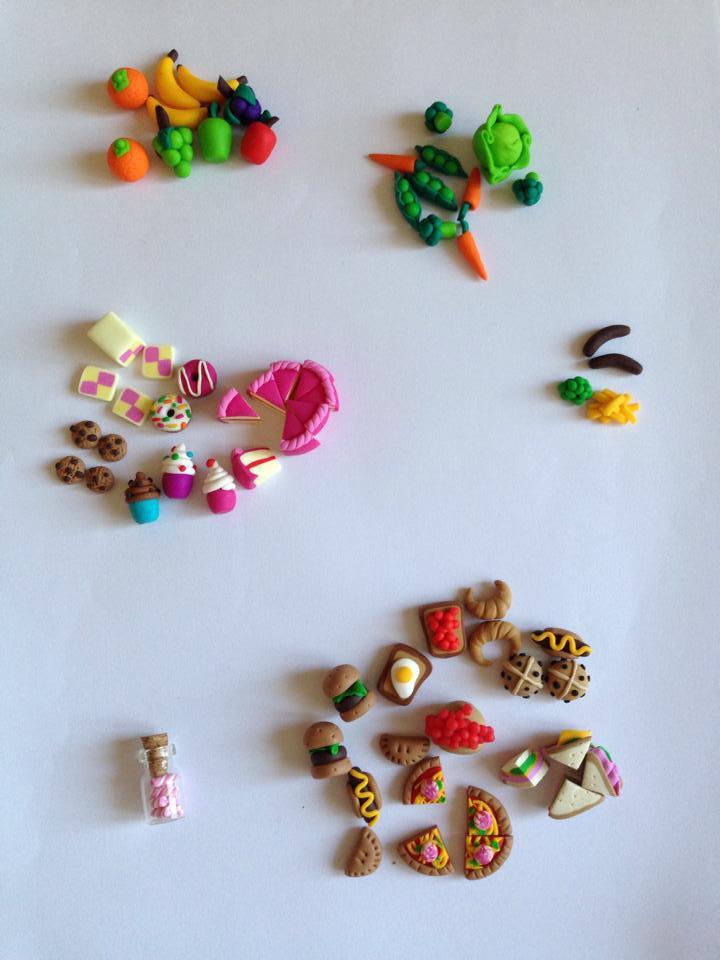 Dolls House Food Themed Listing

Perfect size for Barbie sized dolls



Make your single choice or larger mixed lots available in listing



All mixed lots/bundles - contain everything in their pictures shown, at a drop down price from buying the items separately



Approx Sizes;

Grapes - 1.3cm x 0.9cm

Apples - 1.3cm x 0.9cm

Bananas - 1.5cm x 0.5cm

Oranges - 1.3cm x 1cm

Cabbage - 1.4cm

Carrots - 1.7cm x 0.5cm

Peas in Pod - 1.5cm x 0.5cm

Broccoli - 1cm x 0.8cm

Donuts - 1cm

Cookies - 0.8cm

Battenburg - 0.8cm

Cupcakes - 1cm

Cake (Per Slice) - 1.1cm x 1cm

Hotdogs - 1.5cm x 0.9cm

Burgers - 1.2cm x 1cm

Pasties - 1.2cm x 0.7cm

Pizza (Per Slice) - 1cm x 1.4cm

Jacket Potato - 1.5cm x 1.2cm

Croissants - 1.4cm x 0.9cm

Beans/Egg on Toast - 1.5cm x 1.3cm

Hot Cross Buns - 1cm

Sandwich (Per Slice) - 1.1cm x 1.5cm

Jars of Flumps - 2.2cm x 1cm

Sausages - 1.5cm x 0.5cm

Chips - 1.2cm

Peas - 1cm



NOT EDIBLE all made with Fimo polymer clay which is oven hardened!



Any Questions just ask, or if you want something specific just ask me and I will see what I can do.



I also sell many charms and keyrings etc.. see my other items,

postage is £1.00 per lot. then 10p extra per extra item bought (please request a total before paying unless its already showing on checkout)



I post Monday, Wednesdays and Fridays, 99% of orders are ready to go no matter how much you order so will be sent within 3 days of receiving payment,

On the rare occasion this is not possible and i need extra time to produce your order, I will contact you asap to give you a better timescale.



PLEASE NOTE - If more quantity is required don't worry I will be able to do more for Weddings and Party Favors etc... just message me and I will edit the listing for you, also discounts given to large orders over 50+ items.