32" 40" Giant Foil Number Balloons letter Air Helium Birthday Age Party Wedding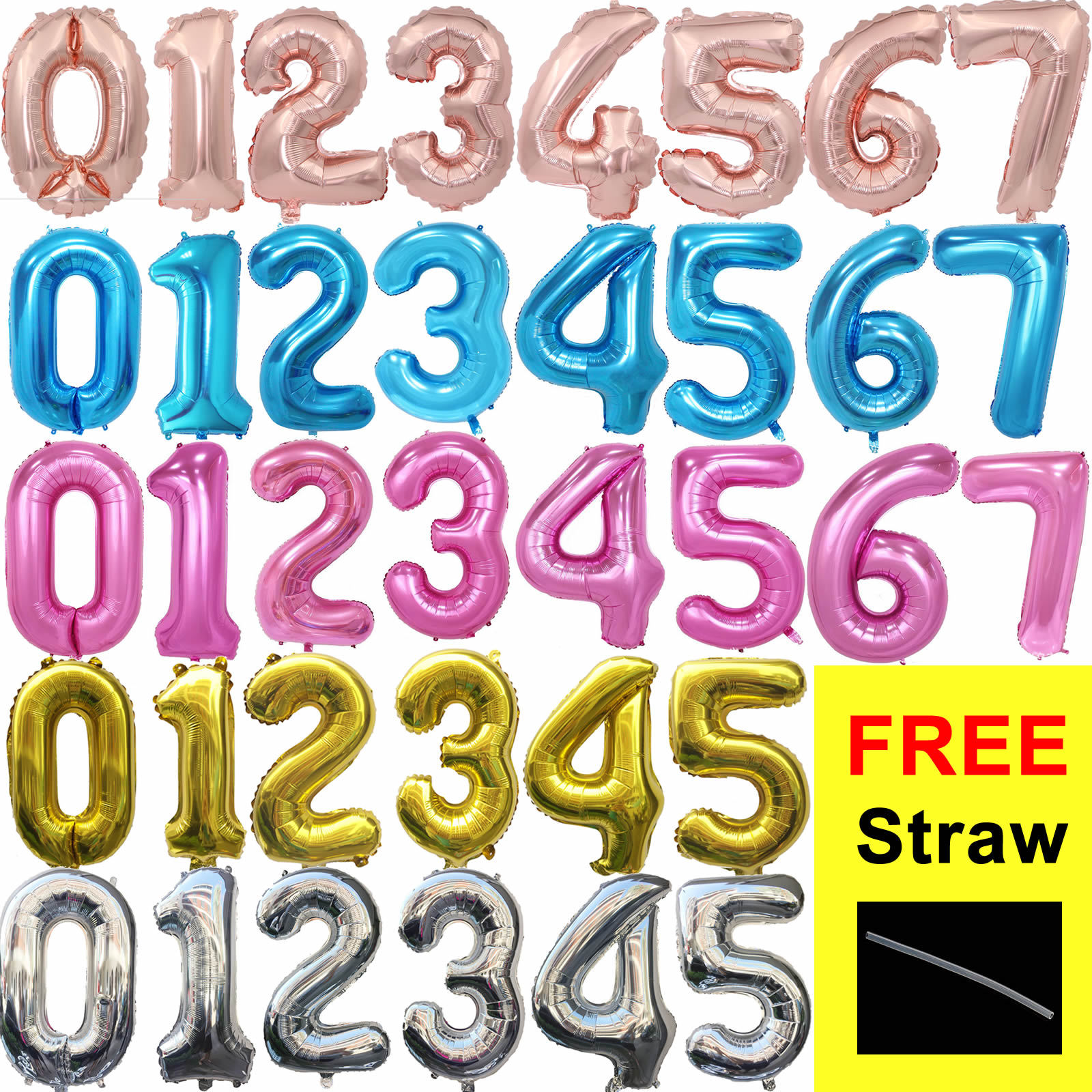 Condition
New other (see details)
Condition Note
Number 0-9, 5 Colours Available
ITEMS DESCRIPTION 16INCH/ 32 INCH/ 40 INCH NUMBER BALLOONS GOLD/SLIVER/ROSE GOLD/PINK/BLUE



Item Description

All the balloons are checked and flat packed individually.

Cold air can cause the balloon to appear deflated.

Exposure to warm air will restore proper inflation

Do not expose the balloon to extreme heat as it may cause balloon to burst

Metallic balloons may conduct electricity.

Do not release outdoors.

Do not use near overhead power lines or exposed wiring.

Easy to inflate: 40 inch can add helium or Air / 16 inch 32inch can add air

You can use a balloon pump on these or even use a straw to blow them up.

Please note

1.The 6 and 9 balloon; the 2 and 5 balloon are the same (just switched upside down) The 8 balloon also looks like a S before it is inflated.

2.All Balloons are checked prior to postage. Balloons can be easily damaged if not inflated properly therefore we advise that all balloons are inflated by professionals using professional equipment.

3.When the balloon is inflated, it is recommended to fill 80% full and keep a little elasticity. If the inflation is too full, the balloon is quickly leaked or directly detonated.

4. Size 16/32 inch won't float even if it is filled with helium.

For any issues, concerns and feedback please contact us via email or send us a message via eBay .

We aim to provide the highest levels of customer care. We consistently receive positive feedback of 100%. We hope that the product you receive arrives in great condition and is as expected. If you have any worries or concerns about the product you have received then please call us or reply via e-bay for further support and guidance.

Package:

The number you choose

1x straw(Free)



Terms of Sale Payment Since PayPal is the fastest and safest way for both buyer and seller, we accept PayPal ONLY.



Shipment At present, shipment is only available within UK.

Items are generally dispatched within 1 working day after payment is cleared

Buyers have the full responsibility to provide us with the correct delivery address and mobile phone number on the checkout page before payment.   Warranty We offer a 30 days return guarantee on all our listings. We want you to enjoy your buying from our shop so we will do all we can to make it so. All items we sold will have a 3-month to full-year warranty depending on different products. If the products we supply fail prematurely because of the manufacturing defect, we will give you an appropriate remedy, you can choose replacement or refund.

Copyright @ Rights Reserved.