RJ11 to RJ11 Cable ADSL BT Broadband Modem Internet DSL Phone Router Lead Wire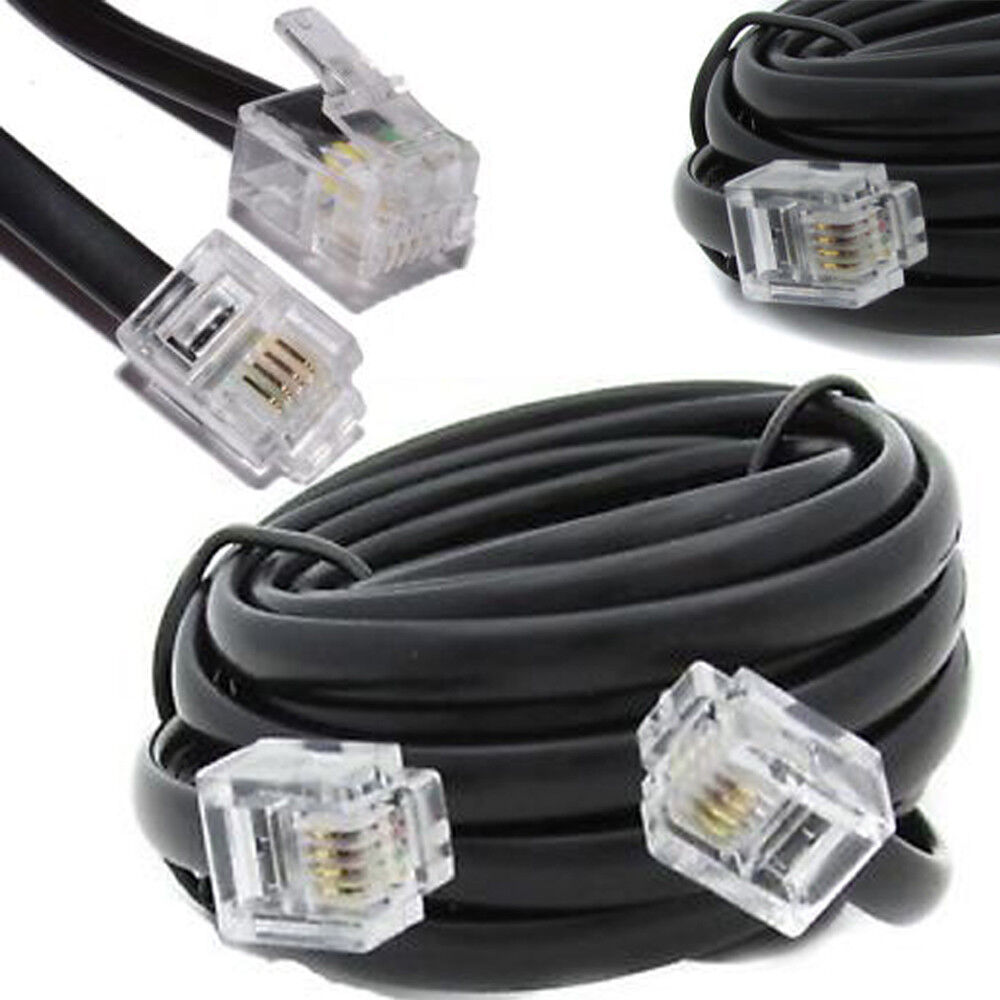 Description:High quality RJ11 ADSL to ADSL cable, suitable for connecting ADSL or DSL broadband modems



and BT Infinity modems to the telephone line. This cable can be used as a replacement or for



extending the original cableThis cable can be used to connect your ADSL Modem (with an RJ11socket) to the Filter/Splitter



plugged into your BT ADSL enabled wall socket.The RJ11 4 Pins are gold platted and 100% pure Copper used In order to avoid losing the data.The plastic of this cable is made of PVC and is 4pin cable in order to keep the data quality flow more



accurate and flawless.Suitable to connect 56k Fax/Data/Voic



Suite for ADSL connection



Connection: 4 Pin RJ11 to RJ11Colours available : Black.



Package Contents:This is a Variation Listing Please select the item required from the drop down list.





Shipping:Our cut off time for same day dispatch is 3.15pm Monday - FridayPlease choose your preferred method of delivery when placing your order.The delivery times provided by eBay are an estimate only and are not guaranteed unless Royal Mail Special Delivery is chosen.Proof of postage is obtained for all orders and can be provided upon request. Return Policy:Our return policy is simple, if you have changed your mind about your purchase it can be returned for a full refund within 30 days.By placing an order with us you agree to our very simplified terms and conditions set out below.