Animal Crossing New Leaf ALL 6 Sanrio Sets + 10 Million Bells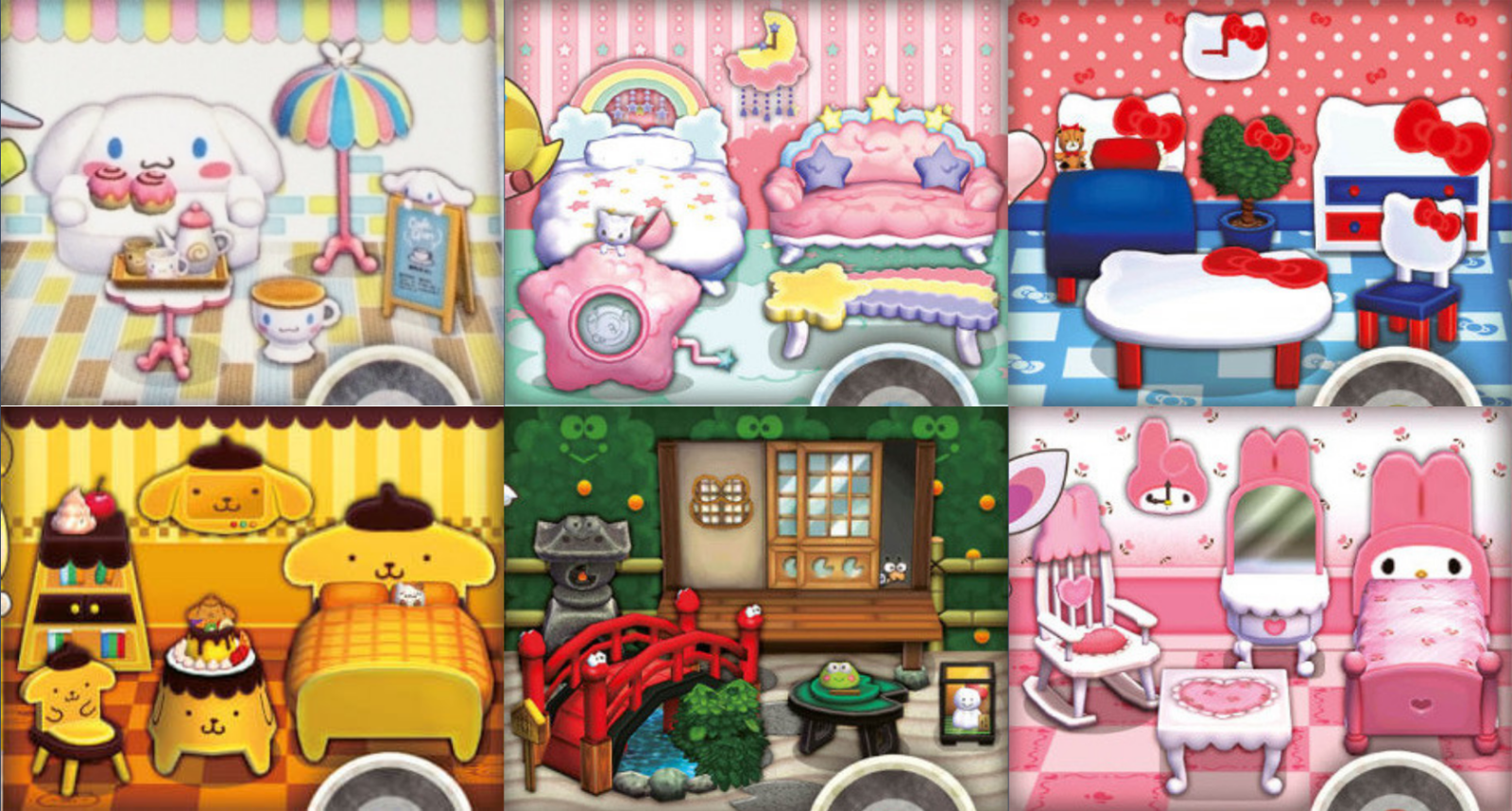 ALL 6 Sanrio Sets + 10 Million Bells Once you have bought your items I will send you a message with my Nintendo 3ds friend code and town info and from there you can send me your friend code and we can arrange a time and date that suits you to pick up your items. I am in the UK so I will be working in that timezone. Please make sure you are able to connect to the internet and your game is up to date.

Please note you are buying in game items. You will not recive anything through the post.

If you have any questions please feel free to contact me. Don't forget to check out my other listing for more amazing Animal crossing deals! You will get: 10 million bells Hello Kitty bed Hello Kitty chair Hello Kitty clock Hello Kitty drawers Hello Kitty dress Hello Kitty floor Hello Kitty wall Hello Kitty hat Hello Kitty outfit Hello Kitty planter Hello Kitty shoes Hello Kitty table Pompompurin bed Pompompurin chair Pompompurin dress Pompompurin floor Pompompurin hat Pompompurin outfit Pompompurin pudding Pompompurin rack Pompompurin shoes Pompompurin table Pompompurin TV Pompompurin wall cloud-making machine Kiki and Lala bed Kiki and Lala clock Kiki and Lala dress Kiki and Lala floor Kiki and Lala outfit Kiki and Lala pin Kiki and Lala shoes Kiki and Lala socks Kiki and Lala sofa Kiki and Lala table Kiki and Lala wall Kiki and Lala wand Cinnamoroll hat Cinnamoroll jacket Cinnamoroll outfit Cinnamoroll parasol Cinnamoroll shoes Cinnamoroll sign Cinnamoroll sofa Cinnamoroll stool Cinnamoroll table Cinnamoroll tray Cinnamorolll wall Cinnamoroll floor My Melody bed My Melody chair My Melody clock My Melody dress My Melody dresser My Melody hat My Melody outfit My Melody shoes My Melody table My Melody wall My Melody floor Green gingham shorts Green loafers Kerokerokeroppi cake Kerokerokeroppi doll Kerokerokeroppi pins Kerokerokeroppi top Kerokerokeroppi tray Red-striped socks Shoji bench Stone lantern Suspenders shirt Tranquil bridge Kerokerokeroppi wall Gray patterned floor I also have ABD machines in my Mayor's house to make pickup faster and easier.