7 rare space-themed stamps from Vietnam.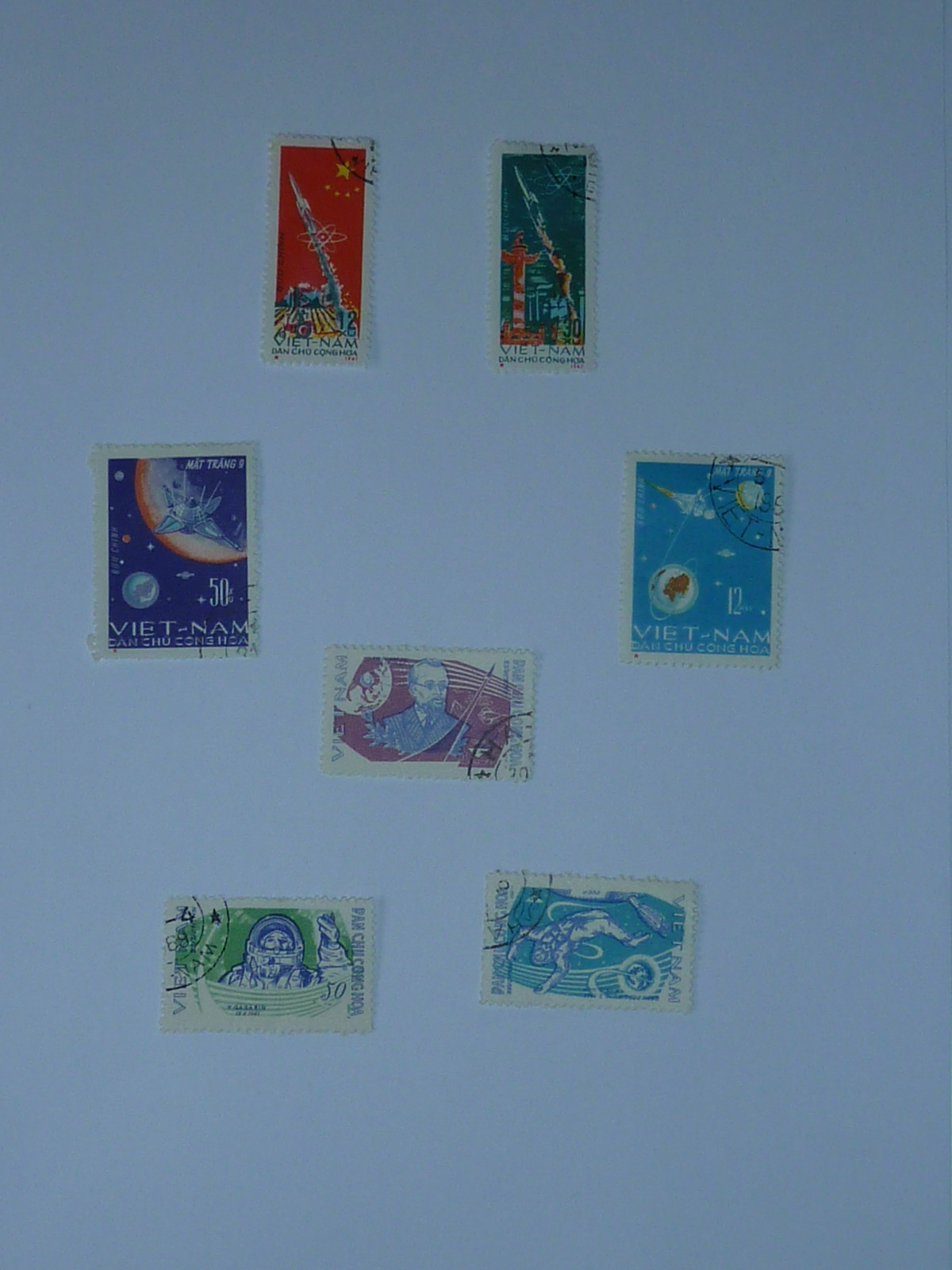 This select group of rare space-based stamps from Vietnam date from the nineteen sixties. All are franked; but all in excellent condition. They have all been checked against the Stanley Gibbons catalogue and all except one have a value of over £1 each.

Watch this seller for more space-themed stamps and other stamps, including some FDCs.