Sports LED Wrist Watch Silicone Rubber Digital Running Womens Mens Boys Girls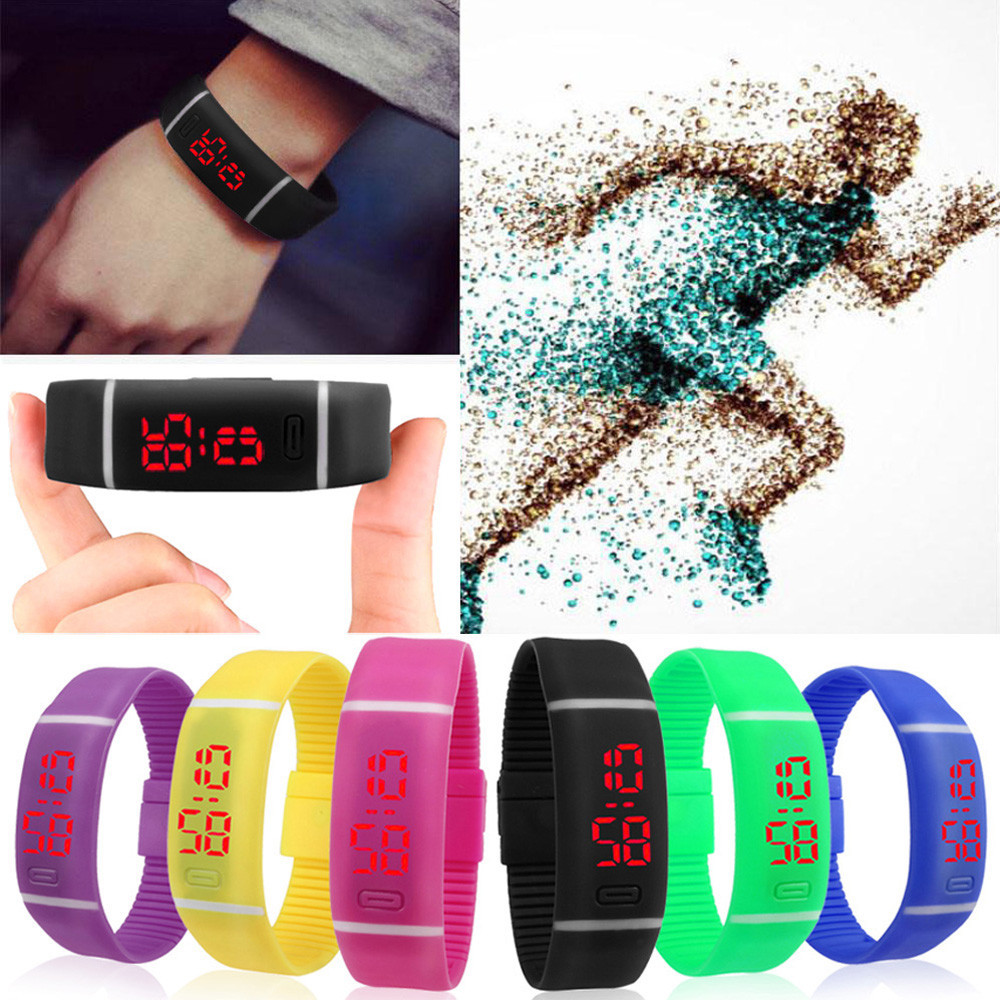 LED Silicon Digital Display Watch | Unisex

Water Resistant | Fast Delivery With Tracking | 14 Different Colours

Features:Digital display which reveals the time when the watch is pressed before turning off againCase material: siliconeUltra-thin Touch Screen LED Digital watchUnisex style watch, fists for girls and boys, men and womenCool and fashionable LED digital displayWater / Splash Resistant (Not for Swimming / Showering) Specifications:Band circumference: Approx 18-21cmLength x width x thickness: 5.0x1.7x1.0(cm) ApproxNet weight: 20g

Colour may differ slightly due to variations in monitor displays Package includes:1 X LED watch (all the watches come with red LED display)



Instructions for setting the time:Turn on the watch by clicking on it once. ...Once the time is shown, long press the button until the hour starts blinking. ...Long press again until the minute below starts blinking. ...Long press again for changing seconds. ...Change the date...To apply the change do nothing for 5 seconds.