Punched 1/3 Sanding Sheets, Sander Pads, Paper, 93mm x 190mm, 60 80 120 240 Grit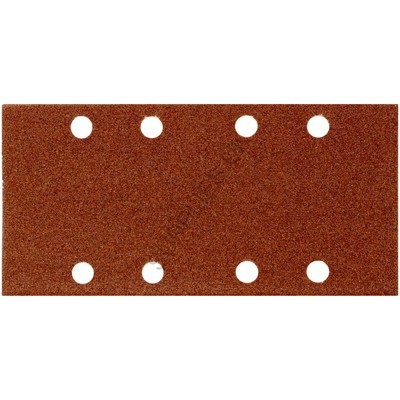 Hook & Loop 1/3 Sheets Punched DescriptionThese aluminium oxide 1/3 sanding sheets feature a hook and loop backing for easy fitting and 8 punched holes for dust extraction. They are ideal for general purpose sanding and are designed to fit most 1/3 sheet sanding machines.
SpecificationMaterial: Aluminium oxide abrasive with hook and loop backingSheet Dimensions: 93mm x 190mmGrit Options: 60, 80, 120, 240Suitable For: Most 1/3 sheet sanding machinesQuantity Options: 10 sheets, 1 sheet

Useswoodpaintvarnishplasticplastermetals



Note on dispatch: if purchased in multiples, the correct number of items will be dispatched but may be sent out in individual parcels and could arrive on separate days.