Genuine SONY SR621SW 364 AG1 Watch Battery Silver Oxide 0% Mercury Use By 2021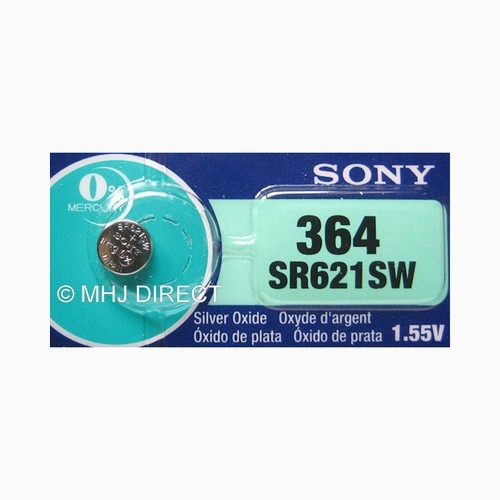 1 x Sony SR621SW (364) 1.55v Silver Oxide Battery (1 Battery)



Quality SONY Brand that you can trust to last!



Also known as SR621SW, 364, AG1, SR60, SB-AG, D364, T, V364, V531, 602, 280-34 & GP364.



Best Before Use By Date Jan 2021.



Diameter 6.8mm x Height 2.15mm.