VMware Workstation 15 Pro LIFETIME LICENCE 20 PCS PER LICENCE KEY FULL VERSION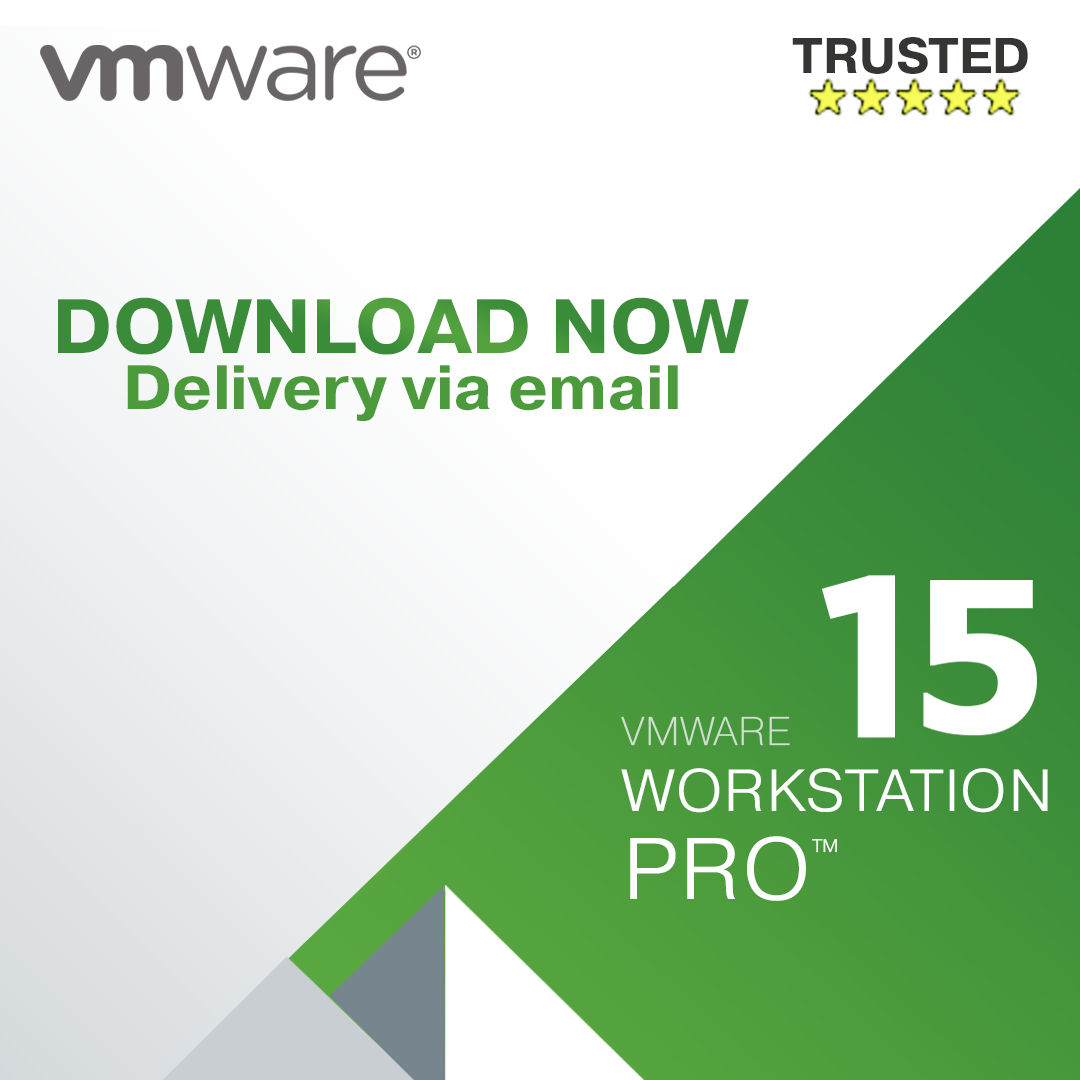 VMware Workstation 15 PRO OFFICIAL FULL VERSION VMWARE 15 WORKSTATION PRO ACTIVATION CODE VMWare Workstation Pro 15.0.0. für 20 PCs -Lizenz-Lifetime Windows . 🏆✔100% Zufriedenheit 💥Lifetime✔️] Lifetime ACTIVATION License Key for 20 PC'S PLEASE READ ADVERT CLEARLY BEFORE PURCHASING DISPATCHED WITHIN 24 HRS Please take NOTE CLEARLY ! This license key IS AN ACTIVATION CODE AND NOT A REGISTRATION CODE. If you want to register the key you have to purchase it directly from VMware as it will not register the key Official Download From VMware Website INCLUDES FREE UPDATES TO THE CURRENT VERSION ONLY (VERSION 15 PRO ONLY) THIS ISNOT AN UPGRADE KEY AND WILL NOT WORK IF YOU TRY AND UPGRADE FROM VMWAREWORKSTATION 14 PRO AND YOU DONOT NEED TO ENTER THE KEY INTO VMWAREWORKSTATION PLAYER 15 AS IT WILL ALREADY BE ACTIVATED AND LICENSED

Vmware Workstation 15 Player Bundle once you download,install and activate VMware Workstation 15 Pro it automatically installs and automatically activates Vmware Workstation 15 Player. This is a genuine activation license which activates VMware Workstation 15 PRO for life It can be used worldwide, for any 64 bit Windows Pc All necessary Files And Download Link will be sent via ebay messaging or to your registered paypal email address What you get sent by email: NO DVD OR CD WILL BE SENT OUT 1. Official Download link from VMware 2. VMware Workstation 15 PRO Lifetime Activation License Key 3. Full Instructions How to Install Shipping Payment: PayPal ONLY safe and secure Dispatched Within 24 HRS Customer Service 100% satisfaction 30 days Money Back Guaranteed Fast And Reliable 100% Genuine Activation Code VMware Workstation 15 Pro overview

VMware Workstation Pro takes virtualization to the next level with the broadest operating system support, rich user experience, a comprehensive feature set and high performance. VMware Workstation Pro is designed for professionals that rely on virtual machines to get their job done.*Workstation Pro requires a 64-bit processor and 64-bit host operating system

Key Features:

Run multiple operating systems simultaneously on the same PCChoose from hundreds of support Guest and Host OS'sReady for the latest releases of Windows 10Create restricted and expiring VMsRun VMware Workstation Pro as a server to share virtual machines with othersSupport for virtual tablet sensors including accelerometer, gyroscope and compassMove and access your virtual machines easily across VMware infrastructure



SYSTEM REQUIREMENTS:Systems using Processors (CPUs) launched in 2011 or later are supported except:Intel Atom processors based on the 2011 "Bonnell" micro-architecture (e.g. Atom Z670/Z650; Atom N570)Systems using Intel Atom processors based on the 2012 "Saltwell" micro-architecture (e.g. Atom S1200, Atom D2700/D2500, Atom N2800/N2600.Systems using AMD processors based on the "Llano" and "Bobcat" micro-architectures (e.g. code-named "Hondo", "Ontario", "Zacate", "Llano")In addition the following are supported:Systems using Intel processors based on the 2010 "Westmere" micro-architecture (e.g. Xeon 5600, Xeon 3600, Core i7-970, Core i7-980, Core i7-990) 1.3GHz or faster core speed2GB RAM minimum/ 4GB RAM or more recommendedHost Operating Systems (64-bit)Ubuntu 14.04 and aboveRed Hat Enterprise Linux 6 & aboveCentOS 6.0 and aboveOracle Linux 6.0 and aboveopen SUSE Leap 42.2 and aboveSUSE Linux 12 and aboveGuest Operating SystemsMore than 200 operating systems are supported, including: Windows 10Windows 8.XWindows 7Windows XPUbuntuRedHatSUSEOracle LinuxDebianFedoraopenSUSEMintCentOS





OS REQUIREMENTS:

VMware Workstation Pro runs on most 64-bit* Windows or Linux host operating systems:Windows 10Windows Server 2016Windows Server 2012Windows Server 2008Windows 8Windows 7UbuntuRed Hat Enterprise LinuxCentOSOracle LinuxopenSUSESUSE Linux Enterprise ServerPlease visit the VMware compatibility guide for the most up to date operating system support.* VMware Workstation 15 Pro requires a 64-bit Processor and 64-bit Host Operating System* Intel "Nahalem" and earlier based CPU's are not supported in this release.