Fortnite Account Raffle, Full Access, Lots of Skins Read Desc* XBOX ONE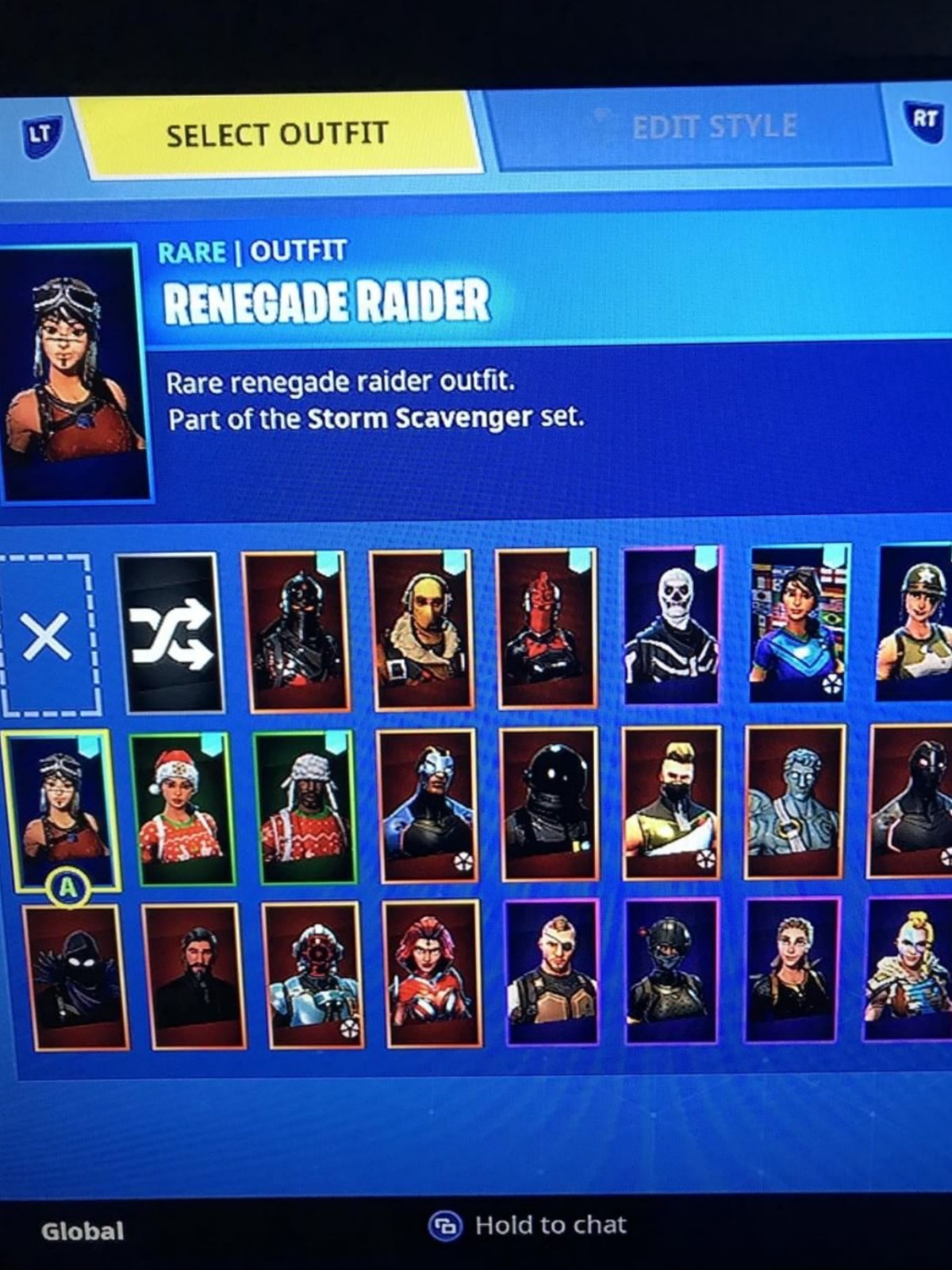 You are buying 1 raffle ticket for this account! You are not buying it. Skins Include: Renegade Raider, Black Knight, Raptor, Red Knight, Skull Trooper, Nog Ops, Yuletide Ranger, Love Ranger, Raven, Highland Warrior, Jumpshot, All battlepass skins. The raffle will be over and given to 1 random winner on 11.11.18 .from everyone who orders.The winner will be picked on a random name generator. Tickets will sell out quick so buy them as soon as possible!You can buy multiple tickets to increase your chance of winning.I recommend purchasing 5 - 10+ tickets to be in with an actual chance! I will send epic games username and password to the winner!Also 10% of each order will be going to Cancer Research UK. Notice* Please don't leave negative feedback as this is a raffle and no you're not guaranteed to win. Please have at least 10 feedback before ordering this item. Also make sure pay for the item else you will not be included.

Cancellations Notice * If you would like to cancel this or and have a refund this can be arranged, however it must be confirmed before the 11/11/18. This will also mean you will be removed from the raffle. There's got to be a winner. Good Luck!

Important notice: You are bidding on a service that is on virtual items orvirtual currency in online role playing games (MMORPG) refers. Subject of thisauction are not virtual goods or currencies, but the provision of a service. Itis expressly noted that the above-mentioned items and currencies do not reallyexist. Registered names and trademarks are the intellectual property of theirrespective owners.