A collection of saucers and side plates of different makes and sizes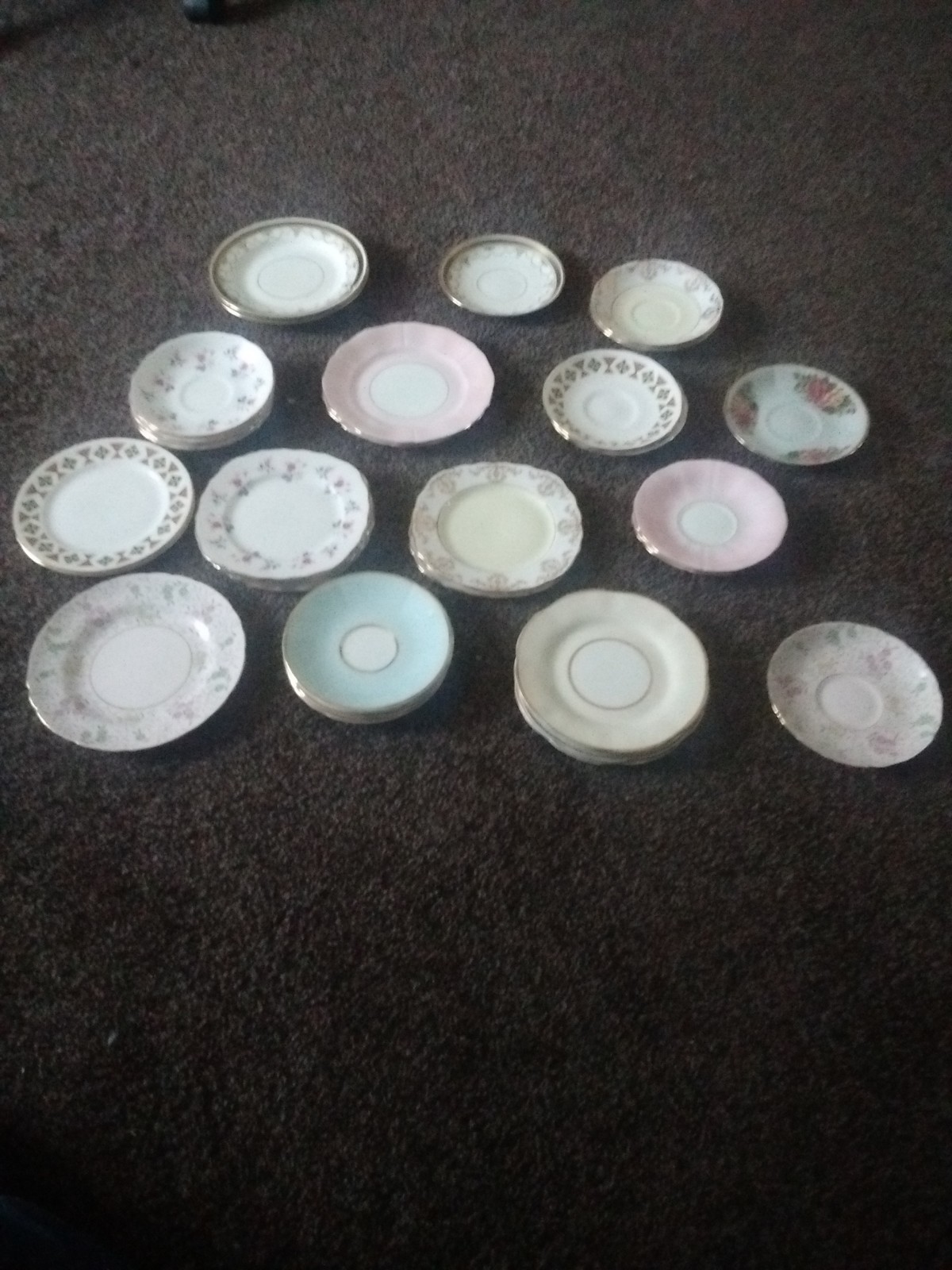 For auction I have a selection of various saucers and side plates. These itemsare all in good condition with no chips or cracks. The price are for one itemand they all have a price of 99 p The postage is £2.95 for up to 5 plates afterthat please wait for invoice to be sent but postage will never be above £6.90as that is the postage for up to 5 kg 1 day service via ups.

These items will arrive t you well packed and will be dispatched as soonas payment has been received.

Discounts for multiple purchases.