SECOND 2ND CLASS UNFRANKED SMALL LARGE STAMPS, ON PAPER , WITH GUM BLUE COMBI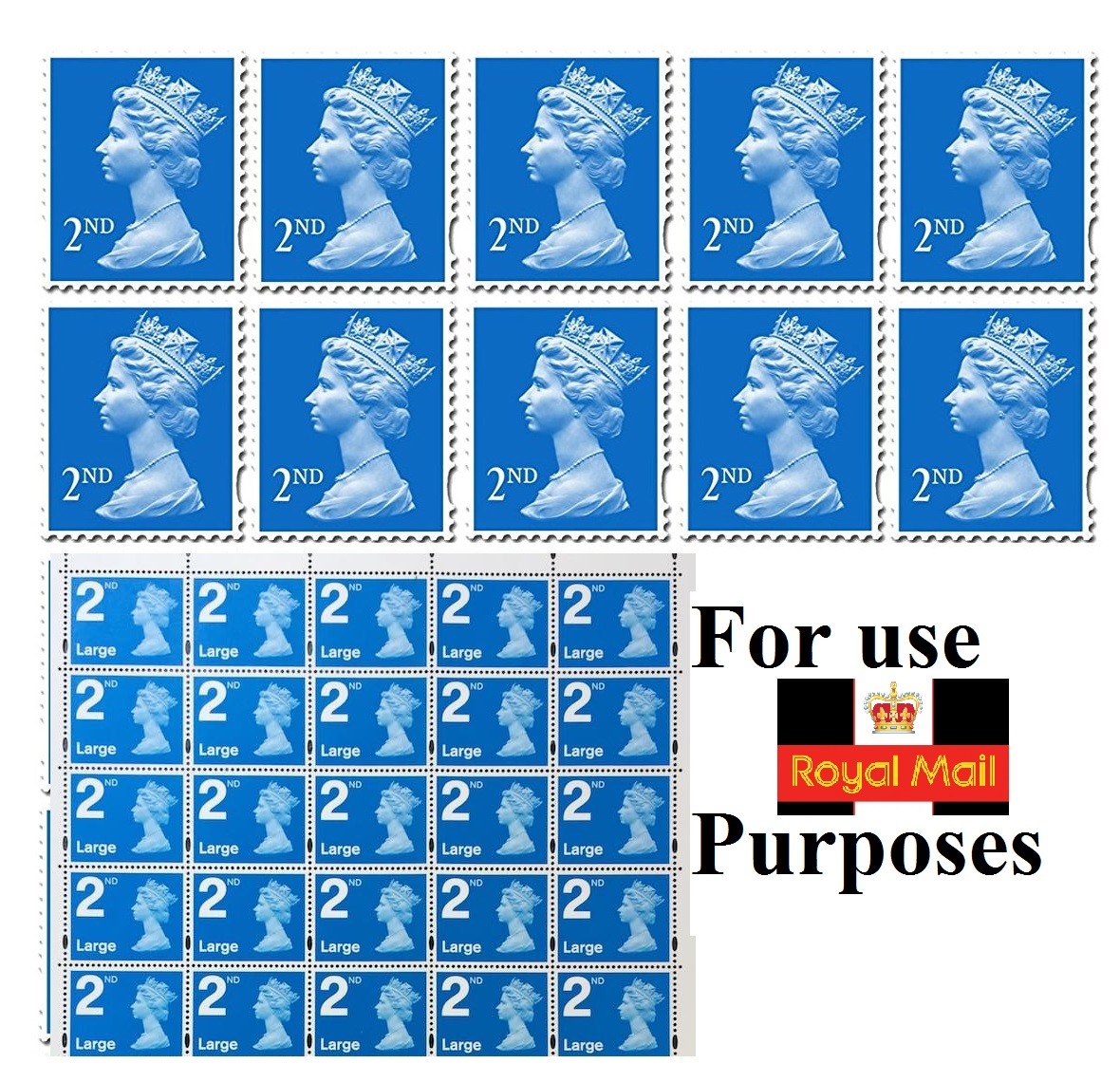 HAVE YOU SEEN MY IPHONE LOW PRICES?

CLICK TO SEE IPHONE 8 CHEAPEST

CLICK TO SEE IPHONE 8 PLUS CHEAPEST

ABOUT THIS CURRENT LISTING

Welcome C-G Discount Postage Stamps Supplying discounted GB postage stamps Stocked are all stamps issued by the Royal Mail from 1971 to present day. Purchase stamps from UK sources. Some of our stamps are not listed but are available at request - Pretty much every decimal postage stamp the Royal Mail has ever issued. Values range from 1p to £10 and everything in between. Contact me if needed. All stamps will have gum on paper or wet to activate gum. You will receive the selected quantity: 1 for 1, 1000 for 1000. This listing is for · 2nd Class Letter Small Stamps worth £58p each (sold from 39p each including free shipping) · 2nd Class Large Letter Stamps worth £79p each (sold from 58p each including free shipping)- This selection comes as combination of 2 stamps, - 2nd class letter stamp and the extra decimal stamp to the full value of current face value. For example, order 50 Large Letter 2nd Class Combi and receive 50x 2nd letter stamps (58p) + 50 x 21p decimal stamps. We aim to ship by royalmail on the same or next working day for every order cleared before 12pm. You may also select special delivery for high value orders over £60. Kindly note that delay sometime occur outside our control after we have dispatched items. In any situation, do not hesitate to contact me to help. Thank you for shopping 1.