Cornerstone razor £10 Off voucher code as seen on TV (no need to buy)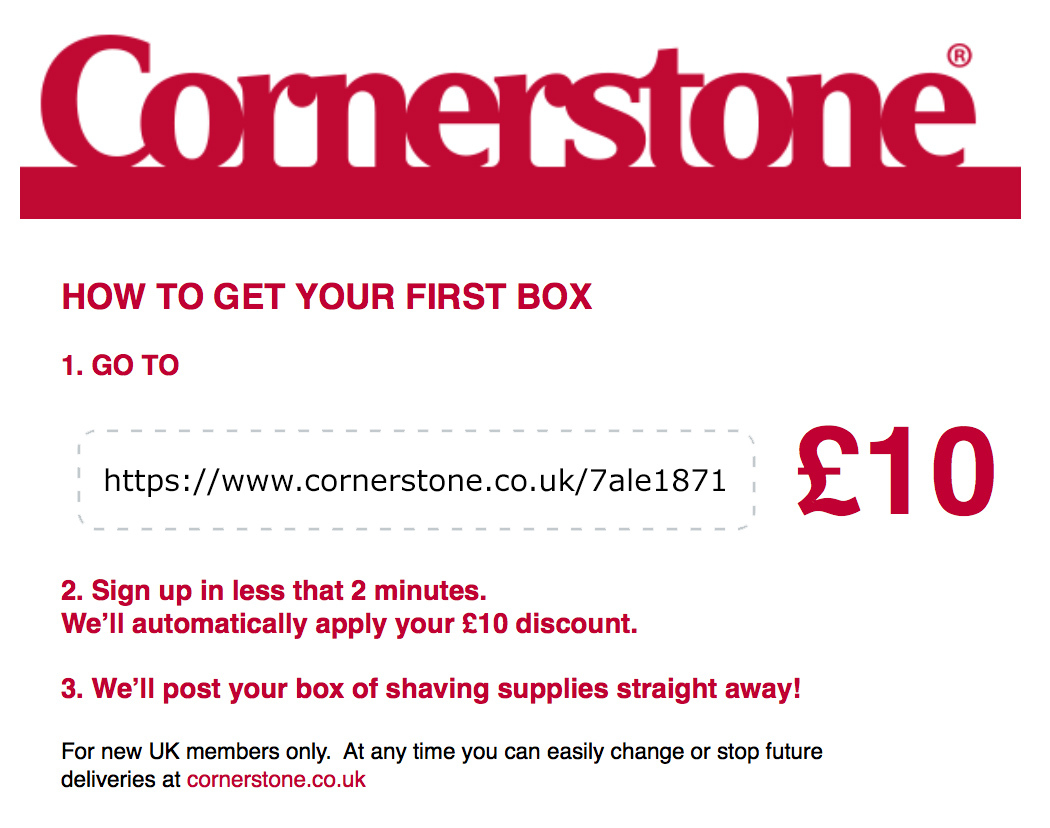 IMPORTANT: The listing is for an offer code only. No Razor or any other physical product will be sent to you.

Cornerstone Razor £10 off e-voucher code to be used to enable you to order and receive £10 off your first order @ cornerstone.co.uk men's shaving supplies.

E code will be sent by email, via eBay message or just copy the code from the picture above.

This will only enable you to receive a £10 discount on your first Cornerstone subscription box which can be cancelled at any time or amended depending on your preferences.

As seen on TV.