Spanish All-in-One For Dummies Read on PC/Phone/Tablet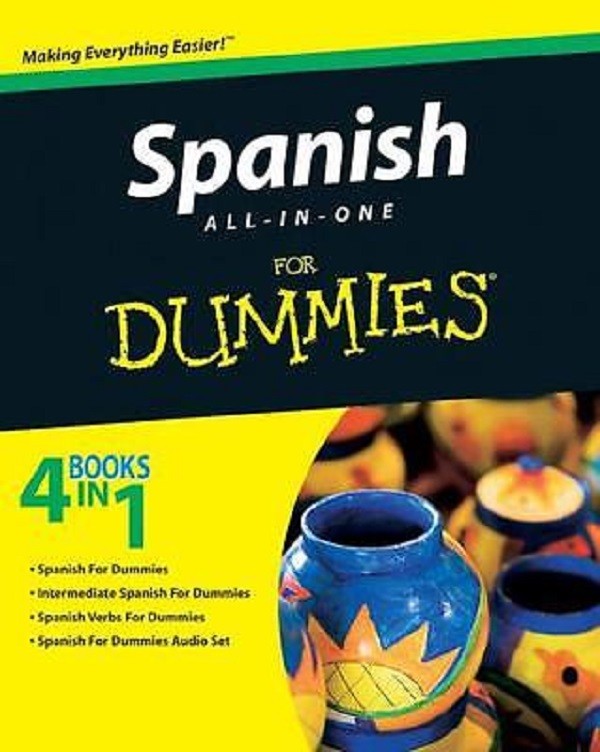 Read on PC/SmartPhone/Tablet ibook Windows - Iphone - Android - Tablets - MacThe details will be sent to your email registered on ebay or paypal

Your comprehensive guide to speaking, reading, and writing in Spanish!Want to speak Spanish? Looking to improve your Spanish skills? Now you can start today with these minibooks, which give you the expert instruction you need to master Spanish basics and beyond. From numbers and vocabulary to common phrases, conversations, and much more, you'll see how to communicate effectively in Spanish and use it in real-life situations. The practical exercises will give you greater confidence — and the bonus CD helps you start speaking Spanish from day one!Warm up with the basics — handle greetings and small talk and review pronunciation rules, letters, numbers, and datesSpeak in everyday settings — handle greetings and small talk, order food and purchase goods, talk on the phone, ask for directions, and deal with emergenciesGrasp grammar essentials — learn to identify and use the various parts of speech while you conjugate verbs in the simple past, present, and future tenseStretch your skills — issue commands with the imperative mood, take action on object pronouns, talk about yourself with the reflexive, and wish and hope with the subjunctiveTake Spanish to work — communicate with colleagues or customers at the office, tailor phrases to your line of work, and review example workplace scenarios for common professionsOpen the book and find:Basic and advanced Spanish grammarPronunciation tips and vocabulary chartsVerb conjugations for regular and irregular verbsMasculine and feminine nounsTips for using adjectives, adverbs, and prepositional phrasesProper ways to ask questionsThe inside scoop on the key verb haberKey phrases for numerous work environmentsSpanish-to-English and English-to-Spanish dictionariesNote: CD-ROM/DVD and other supplementary materials are not included as part of eBook file.