Ford Mustang Wedding Hire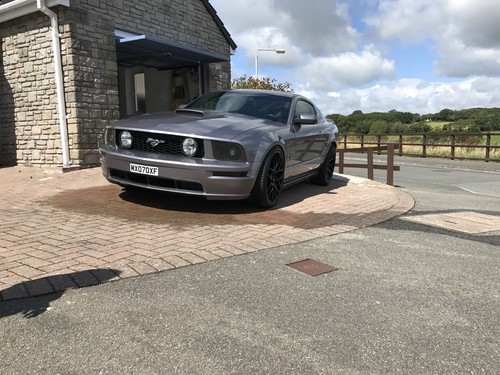 Hi, thanks for looking!

Firstly, please don't buy it now! It's 99p to get attention! And if you pay 99p you've paid too much! So what am I offering? Well, a free mustang for your wedding basically! Yep, free!There is a but.....1. That I'm free/given plenty of notice, ultimately I do occasionally work weekends so may have to book annual leave. 2. You cover my expenses, fuel basically, maybe a coffee, if you're feeling generous. 3. I drive, sorry!4. Weddings only.

What to expect?!1. Well, whatever you would like! Message me, anything's possible! I've done a few weddings previously however am open to specific requests. 2. The car will be detail cleaned, I will be wearing formal attire offering a professional service. 3. I can collect bride or groom from home/hotel and drive to the wedding venue, scenic route if desired.4. It's a 4 seat car but the back seats are cramped! Ideally 2 passengers. 5. I'm more than happy to stay for photos. Of the car, not me.

Why am I doing this?1. Why not? It's not about making money, it's about helping people out. 2. Seeing parts of the country I may not have visited before. 3. Hopefully making that special day a bit more special.

I can send further pictures on request, again if you have any questions, please ask!! I think I've covered most things, but I'm sure I've missed bits.

Many thanks and look forward to hearing from you.