PERSONALISED INITIALS NAME IPHONE XS MAX CASE CLEAR HARD COVER FOR APPLE I PHONE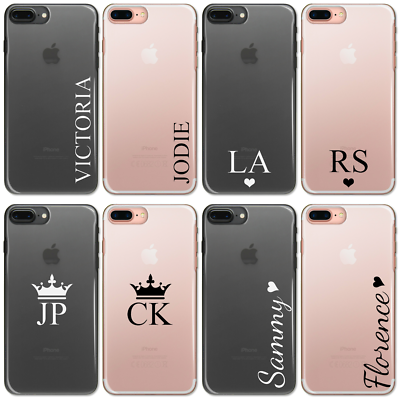 Protect your mobile phone with Hairyworm's high quality 100% Polycarbonate phone case, with 100's of models and designs available your sure to find your desired case when purchasing with us. We pride ourselves on service and quality so you can rest assured you wont be disappointed. Our phone covers go through a High Quality Image application process that is admired by many as our feedback suggests!FeaturesHQ ImageButton Access Points & Camera Cut-outsNo Signal Loss24HR DispatchSlim Line Design100% PolycarbonateHard-wearingLightweightPrecision Fit To Your Device

How To Personalise Your Case? Its Easy!

During checkout you can 'add message to seller' with your required text, this will come through attached to your order, if you forget to do this you can just send a message after checkout but its much easier for us if you can do it during checkout as it helps us dispatch your order quickly.If you have any questions feel free to get in touch!