For Samsung Galaxy S8 Full Curved Tempered Glass LCD Screen Protector Clear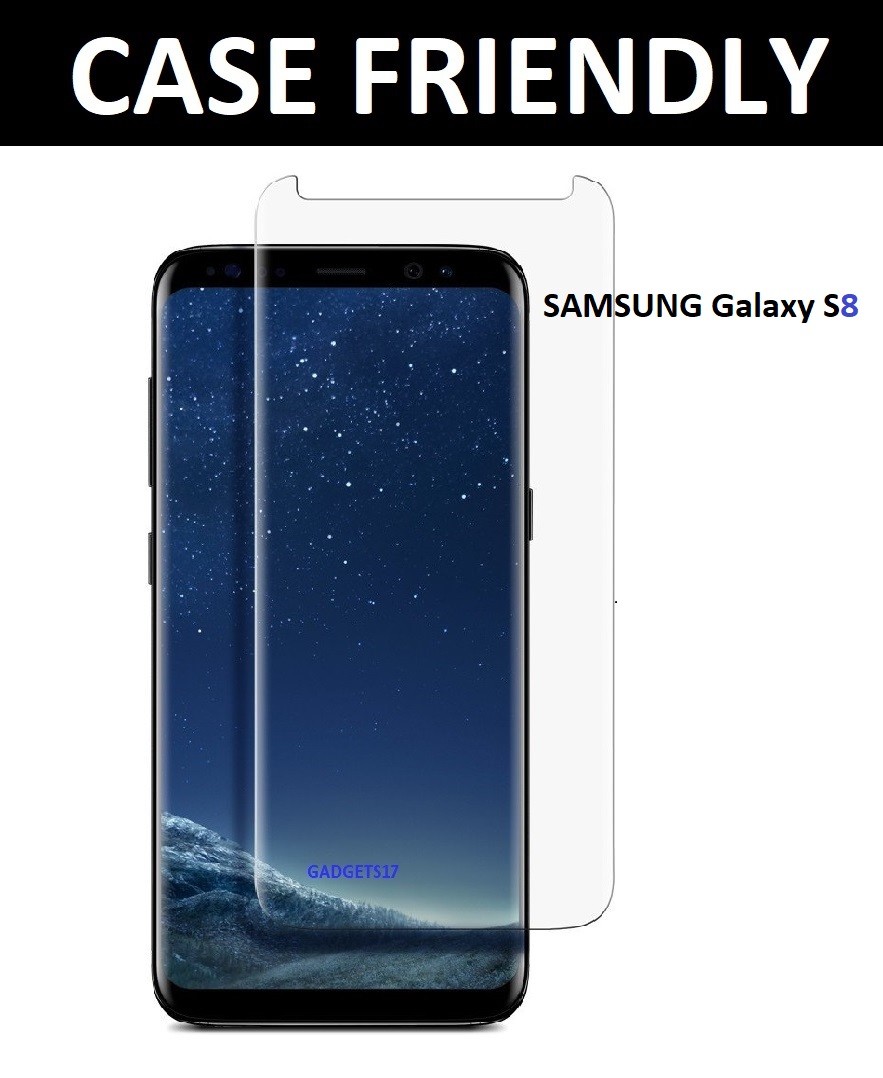 This is Full Face 3D Ful Coverage Tempered Glass for Samsung Galaxy S8 SAMSUNG GALAXY S8 TEMPERED GLASS SCREEN PROTECTOR This premium designed Tempered Glass Screen Protector provides excellent protection to the LCD from damage and scratches. This tempered glass meets all high quality standards in the market. Our quality assurance team has tested the features below to provide the best product to our customers. Customer Note :Please make sure apply first time right the glue is on edges and if you apply to LCD and try to remove again and reapply it will not stick again.There fore make sure apply in right angle first time. We are not responsible for any claim and damaged during installation or you can watch a you tube video how to apply S8 3d Tempered Glass FeaturesDesigned just for the Samsung Galaxy S8

Enhanced Impact ResistanceHardness 8-9H which is extremely hard (3 x harder than normal film)Protects Keys or Knife Damage!Oleophobic Coating to protect finger marksProtects against scratches and blemishesInvisible!Easy to put on and take off

--------------------------------------------------------------------------------------------We does not accept any responsibility if you ruin your protector due to not applying it correctly such as any air bubbles or dust creeping underneath the glass or if the protector does not stick due to you not cleaning your screen properly.