Meerkat Movies 2 For 1 Cinema Voucher Code Tue 30th and wed 31st January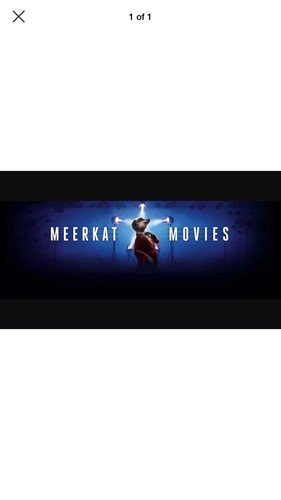 Code for Tuesday 30th and Wednesday 31st January.



Code emailed within 15 minutes if purchased between 10am-10.30pm.



Accepted by Odeon & Cineworld & Showcase & Vue

Code will be sent via eBay message.

No postage or collection service.



I have explained the terms below:

This code can only be used once on one of these days and it enables you to get one free, full priced adult ticket when another full priced adult ticket is purchased. It can be use on any valid film at the participating location of your choice in 2D or you can upgrade to 3D/imax at time of booking for a small booking fee (they usually ask for £1 extra but this may vary depending on location). Make sure that the code is used at a participating location which can be found on the Meerkat Movies Cinema Locator Website https://www.comparethemarket.com/meerkat/movies/cinema-locator/ as the code will only be allowed by select locations as stated by Meerkat Movies (UK).