OASIS WATER PURIFICATION TABLETS 8.5mg British Army Issue Survival Tabs Genuine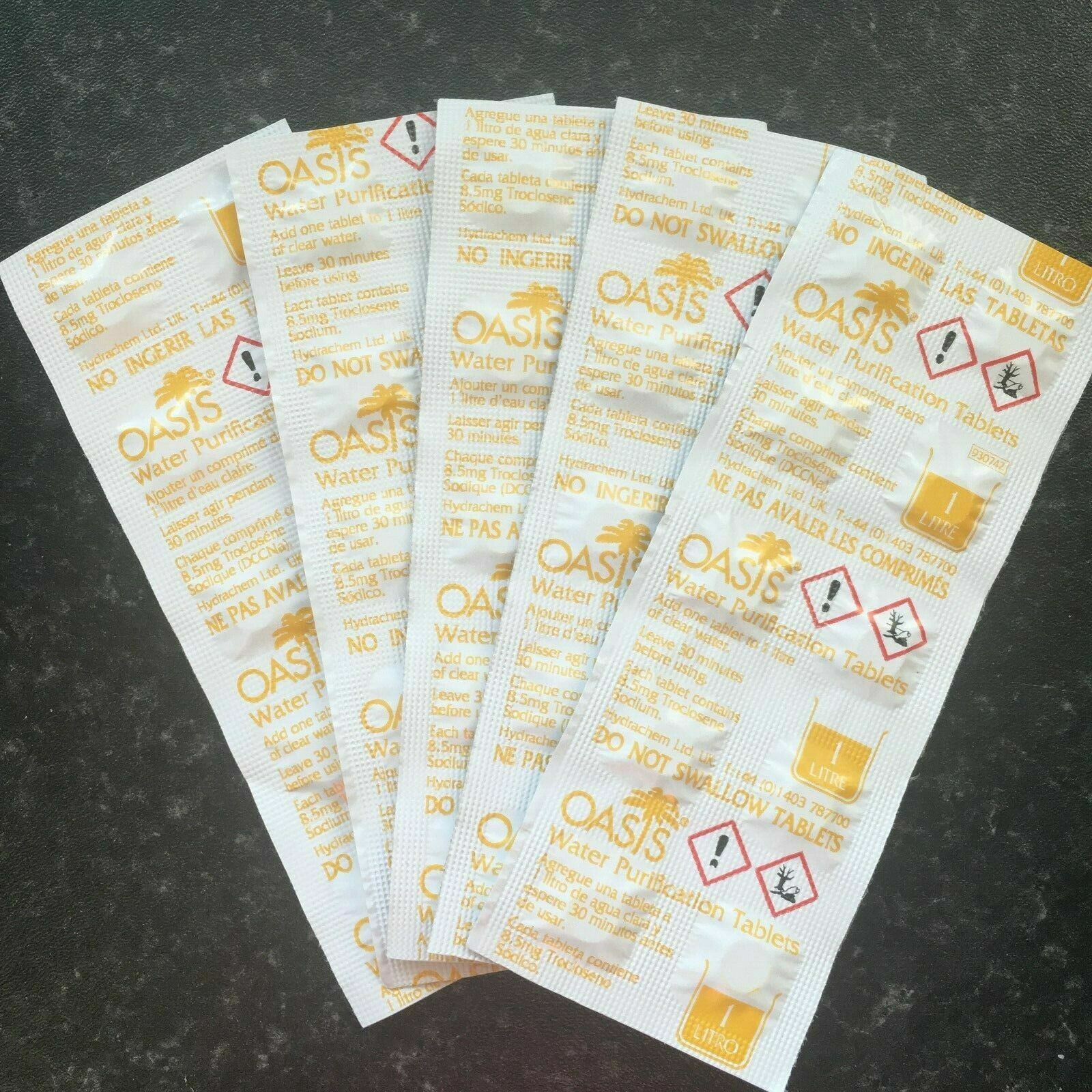 Oasis Water Purifcation TabletsSupplied unboxed. Each tablet contains 8.5mg of NaDCC (Sodium dichloroisocyanurate) and is enough to make 1 litre of water safe for drinking. Expiry date is October 2021.From the manufacturer:"Oasis tablets destroy harmful bacteria found in contaminated water and protect against illness caused by water borne diseases."Instrustions for use:Dissolve 1 tablet per 1 litre of drinking waterAlways stir the solution to ensure even distribution of the active ingredientLeave for 30 minutes before drinkingFor Full Instructions for use and Further Information, please see the official website: oasiswaterpurification.com

All Items come with a full money back guarantee!!So if you have any Questions or Queries PLEASE let us know :)FREE P&P is with a 2-3 Day Delivery Time...Other options Available!!Returns are Accepted - Items must have all Tags and Packaging Intact and be in the same Brand New Condition.Buyer is Responsible for the cost of the return Postage apart from in the unlikely event that the item is faulty.