Tulle DressNet fabric, priced per metre tulle Mesh FLAREFREE Material 150cm wide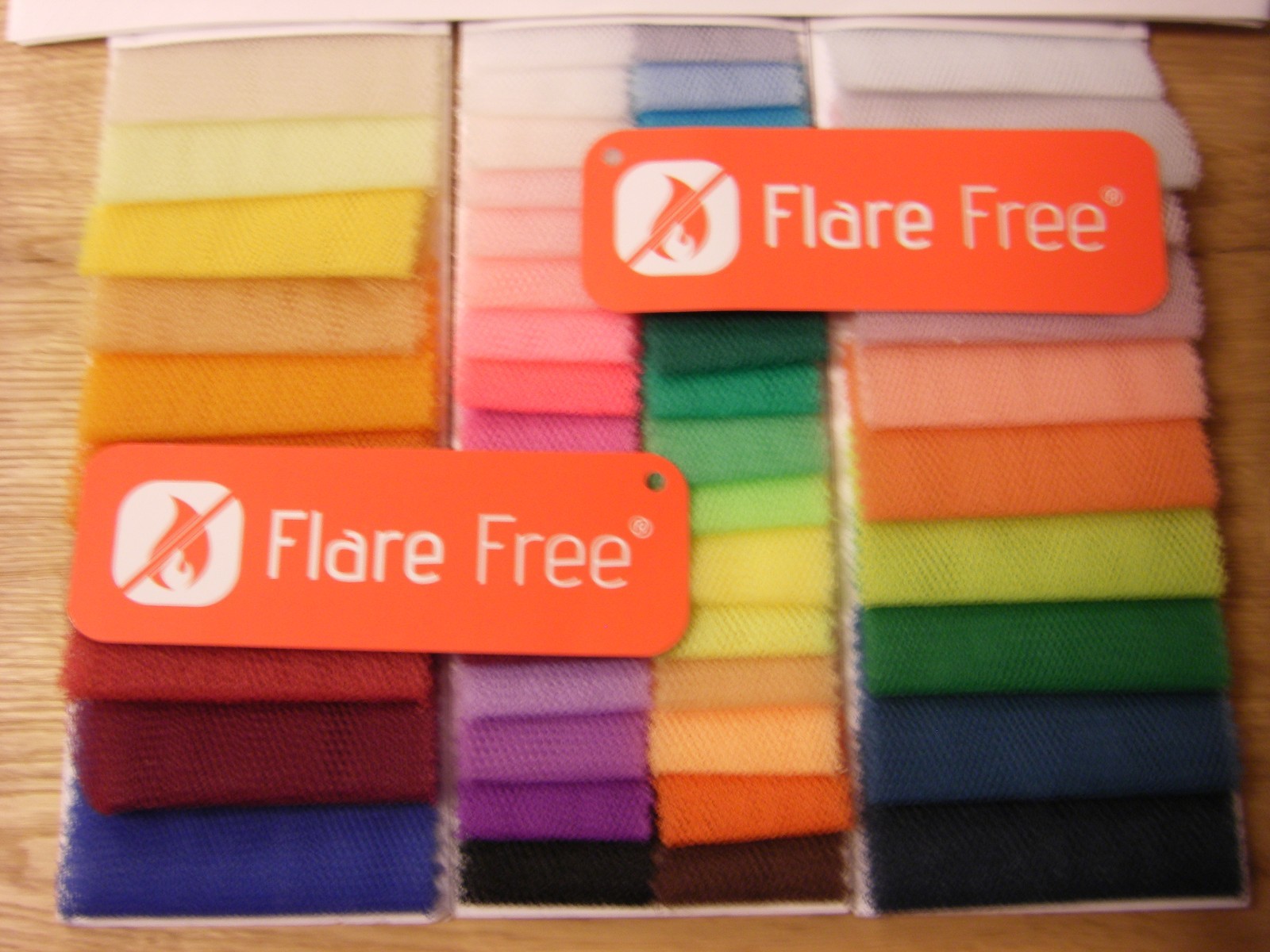 Flare-Free UK MANUFACTURED Dress Net Tulle Fabric with SEVERAL uses: tutus, underskirts, veils, wedding gowns, petticoats, fancy dress, costumes, dance costumes. Using several layers this net is ideal to create a puffed out look on gowns and dresses. Other uses are for party decorations, stage decor, window displays, shop displays. The description "Dress Net Tulle" is how the manufacturer describes the product. The Material is flare free WHAT FLARE FREE MEAN'S Safety by designFor the utmost confidence and peace of mind, These fabrics are finished with a unique Flare Free® treatment which reduces the flammability of the fabrics, resulting in safer costume wear. This material is Dress Net Tulle it is similar to standard Tulle but slightly more stiff.Please take note that the material is 150 cm wide.

Please note you may order 4 colour samples for just 99p. just place an order for 1 sample pack,

Then send us an email or ebay message detailing the colours you require.

The samples will be approximately 5cm x 5cm but may not be square.

When you order more than 1 metre of the same colour, the material will come in a continuous length unless otherwise advised via buyer note to seller or an email.For multiple metre orders just change the number in the quantity box to the number of metres you require of each colour. and add to cart.If you require more than one colour just click on the colour and enter the number of metres required of the colour you want. and add to cart.

The colours shown will in most case's be as close as possible to the original material, it can vary from the actual colour of the material this is due to how the scanner and camera software interpret the shades of colour and light etc, hence why we provide a sample service.

Except for Bank holidays and weekends your order will be despatched on the day your order is received provided orders are received before 1pm.

Should you have any query with our products please email so we may rectify any mistakes prior to you leaving feedback, Thank you.