1968 TO 1989 Decimal Large 5p Your Choice of Date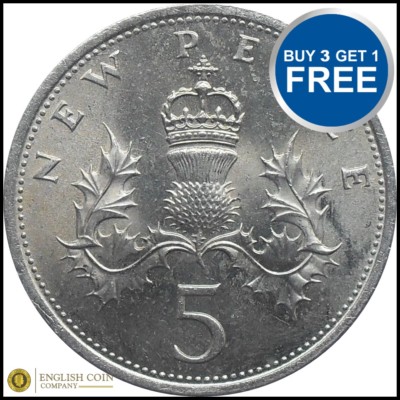 Condition Note
FROM VF TO UNC
Home FAQ's Feedback Bookmark Us Contact Us Browse our Store 1968 TO 1989 Decimal Large 5p Your Choice of Date Description OLD STYLE 5P THE LARGE TYPE. ALL COINS IN A GOOD CONDITION SOME ARE EVEN UNC WILL ALWAYS PICK OUT THE BEST ONES.

I CAN PROVIDE LARGE NUMBERS OF ANY YEARS.



OLD HEAD STYLE IS 1968-1981

NEW HEAD STYLE FROM 87 TO 89

Customer Information Payment with 7 daysItems are normally posted with 1 working dayReturns with 14 days for full refund.Questions about the product call Anthony 07709349014 Content © Copyright English Coin Company. All rights reserved.