Work Boots Gel Insoles Shoe Inserts Orthotic Arch Support Pads Massaging Feet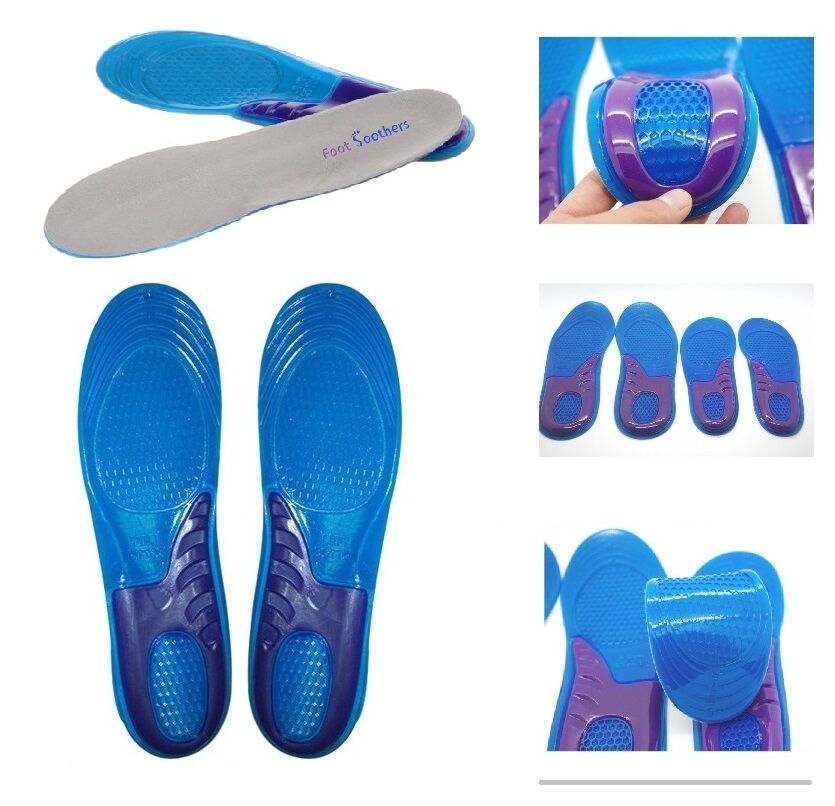 FootSoothers - Heavy Duty Worker Boot Gel Insoles Shoe Boot Inserts





FootSoothers™ 12 Month Guarantee on our Work Insoles: That is how much we trust our quality



100% Genuine Worker Boot insoles that are designed with a specialist poly Silicon Gel for Extra Durability



PLEASE NOTE: OUR ITEMS ARE SENT 1st CLASS POST. NOT ECONOMY POST (2nd CLASS)





For Maximum Shock Absorption & Durability





This technologically advanced design allows grooves in the gel to act like tiny springs

Absorbing the stress of impact on the high pressure points in the heel and the ball of the foot.

Massaging Arch Gel Insoles have the proprietary Massaging Wave System which is a technological advancement in Shock Absorption and Cushioning Comfort.Spring Back Technology designed and created by FootSoothers



100% Genuine Foot Soothers Worker Boot Insoles



Practical and helpful massaging silicone gel insolesProvides special care and firm support for your feetSoft and comfortable, helps relieve rubbing painNon-slip massages silica particles design, no more slipping or slidingThe gel absorbs the impact on the whole foot and can help reduce stress and strain on the ankle, knee and lower backPerfect for physical and sporting activities as well as everyday useColor: just as the picture showsTrim the insoles to the suitable size of your feet according to the trajectory of the forefoot part





They are excellent for individuals who suffer from Plantar Fasciitis, Heel Pain, Ankle Pain, General Foot pain.

Garanteed not to rupture or leak and are made from medical grade Gel polymer They have an Antimicrobial Top Cloth which helps prevent blisters while controlling odor

They provide 79% more cushioning energy than regular gel insolesThey are also anti-fungus, anti-bacterial and washable, providing all day comfort and molding to the shape of the feet along with shock absorbing and cushioning features





Unlike ordinary gel insoles which are flat, the tapered design of Massaging Gel Insoles provides enhanced gel support in the heel and arch. The gel absorbs the impact on the whole foot and can help reduce stress and strain on the ankle, knee and lower back.

The Arch support can give you instant relief from painful arches.

Please note - this is a low arch suppport providing item via the use of pressure points in the heel and toe area which push up the purple part of the insole. If you are looking for higher arch support insoles please look in our store for a much wider range of insoles available

Ideal comfort from heel to toe.





Sizes:



Mens 8-12 (Trim to Size)

Women 6-10 (Trim to Size)

Women 8-12 (Trim to Size)

Mens 6-10 (Trim to Size) (If you are a size 8-10, please buy the mens 8-12, they will be a better fit)

Sample 1" x 1" now available - the sample will allow you to check the thickness of the item and material - Please specify if you would like a heel or toe section sample.