Victoria Penny Bun Head Pennies Choose your date 1860-1894 POOR OR BETTER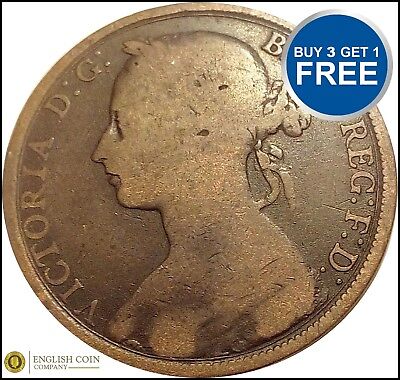 Condition Note
VERY POOR OR BETTER
Home FAQ's Feedback Bookmark Us Contact Us Browse our Store Victoria Penny Bun Head Pennies Choose your date 1860-1894 POOR OR BETTER Description THESE COINS ARE POOR TO GOOD SOLD AS FILLERS ONLY

THE 1860'S COINS WILL SHOW A CLEAR DATE THERE WILL NOT BE MUCH DETAIL ON THE COIN THO.

THE 1870'S COINS HAVE SOME BETTER DETAIL

THE 1880'S AND 1890'S SHOW BETTER DETAIL THAT THE 70 AND 60S

PLEASE NOTE DATES FROM 1895 TO 1901 ARE VEIL HEAD PENNIES NOT BUN HEADS

Customer Information Payment with 7 daysItems are normally posted with 1 working dayReturns with 14 days for full refund.Questions about the product call Anthony 07709349014 Content © Copyright English Coin Company. All rights reserved.