PENNY Victoria Old Head Choose your Date 1895-1901 FREE P&P All Date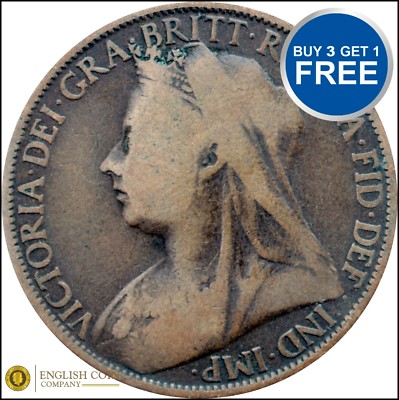 Condition Note
Cheapest on ebay FREE POSTAGE
Home FAQ's Feedback Bookmark Us Contact Us Browse our Store PENNY Victoria Old Head 99p Each Choose your Date 1895-1901 FREE P&P All Date Description Choose your date from George VI from 1895 to 1901 Postage is total FREE.Perfect for birthday presents and tokens of good luck.

Please note Coin in picture is an example of a penny and not be a picture of the coin you will get..

Customer Information Payment with 7 daysItems are normally posted with 1 working dayReturns with 14 days for full refund.Questions about the product call Anthony 07709349014 Content © Copyright English Coin Company. All rights reserved.