Peugeot 206 LX HDI 1.8cc diesel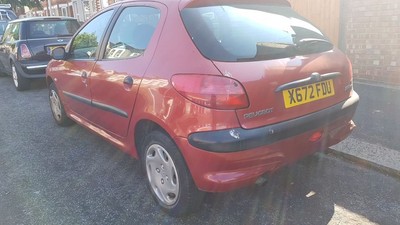 breaking only - don't bid!!!!

enquiries and questions welcome

all parts are for sale ideally payment made by cash on collection of item(s)

2000 x reg, Peugeot 206 LX HDI 1.8 diesel manual 5 door hatchback.

engine stats fine, it does have the engine light on dash and loses turbo pressure intermittently.gearbox and clutch is fine and operates good.

any other questions just ask and I'll reply asap.