Pick 'n' Mix Mint / Herb Plug Plants - Orange, Lemon, Apple, Banana, Strawberry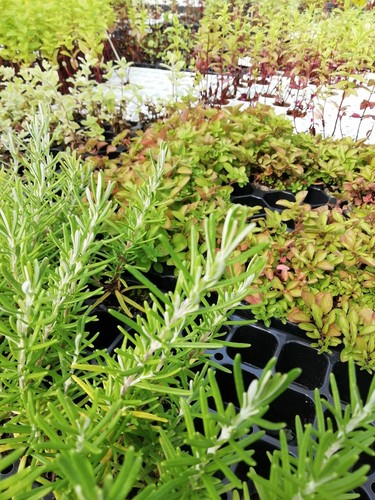 Pick 'n' Mix

Updated list for 2019

Mint / Balm / Herbs Plug Plants

Choose from our selection of available Mint / Balm / Herb plug plants. The price is per 1 plug plant. You can buy as many or as little as you like. There is only one P & P charge no matter how many plug plants you purchase so long as they are on a single invoice. Add items to your basket and then proceed to checkout to pay once you are finished.

***Postage will be calculated at checkout stage . Standard postage is by Royal Mail 1st class small parcels.***



***You will see an indication of the size of plug plant in our photos. Most plugs are 2.5 cm x 2.5cm .

Please note that the following varieties are mini plugs (approx size 1cm x 1cm) Chamomile, Lavender .***



Top growth will depend on the time of year you make your purchase - most of our herbs are deciduous. Plants may be pruned as required to encourage new growth. From September the plants will become dormant. At this time some may have existing top growth removed to encourage new growth for the following season.



All plants are suitable for growing in the garden or a container and all are suitable for kitchen use.