Genuine Original Samsung Galaxy S3 S4 S5 S6 S7 EDGE PLUS Fast Charger USB Cable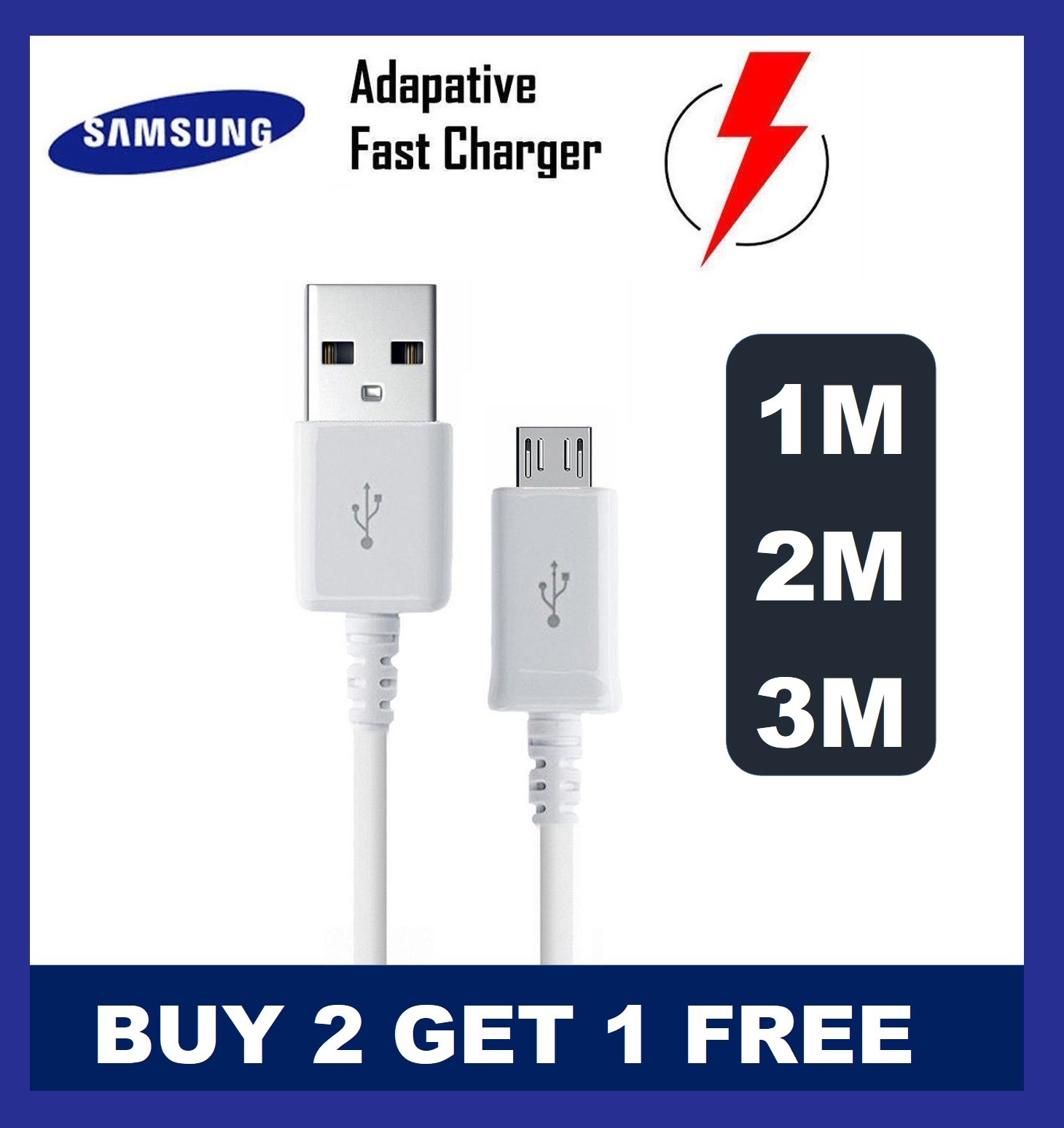 Important Note: This is Micro cable - Customers with A3/A5/A7 (2017&18) models please order Type c cable. This cable is only compatible with A3/A5/A7 (2015 &16) year models

FAST CHARGE 0.5,1,2,3 METER CABLES BUY 2 GET 1 FREE ADD 2 TO BASKET AND GET 3RD CABLE AUTOMATICALLY 100% Brand New and High Quality !USB 2.0 A MALE to B MICRO USB DATA CHARGER LEAD CABLE. Data Cable (USB/microUSB) Description Keep your data up to date and battery charged with an USB cable with microUSB connector to sync and charge. Lenth: about 1M/2M/3M (ALL CABLES SUPPORTS SAMSUNG ADAPTIVE FAST CHARGE) Great for travel, home & office use Micro USB data cable for Samsung galaxy S3 S4 and other cell phone with same micro USB data port.

HOW TO ORDER: ADD 1 TO BASKET AND GET 1 CABLEADD 2 TO BASKET AND GET 3 CABLESADD 3 TO BASKET AND GET 4 CABLESADD 4 TO BASKET AND GET 6 CABLESADD 5 TO BASKET AND GET 7 CABLES WE SEND A FREE CABLE AFTER EVERY 2 CABLES YOU BUY FROM US.(Only when added 2 cables in a single transaction)

international customers: Please add 2 to basket and we will send you 3 cables. The add 3 option is only for UK customers. Rest of the world customer only add 2 cables please.