A4 GLITTER CARD 18 COLOURS TO CHOOSE FROM DOVECRAFT 220gsm CARD BUY 4 GET 1 FREE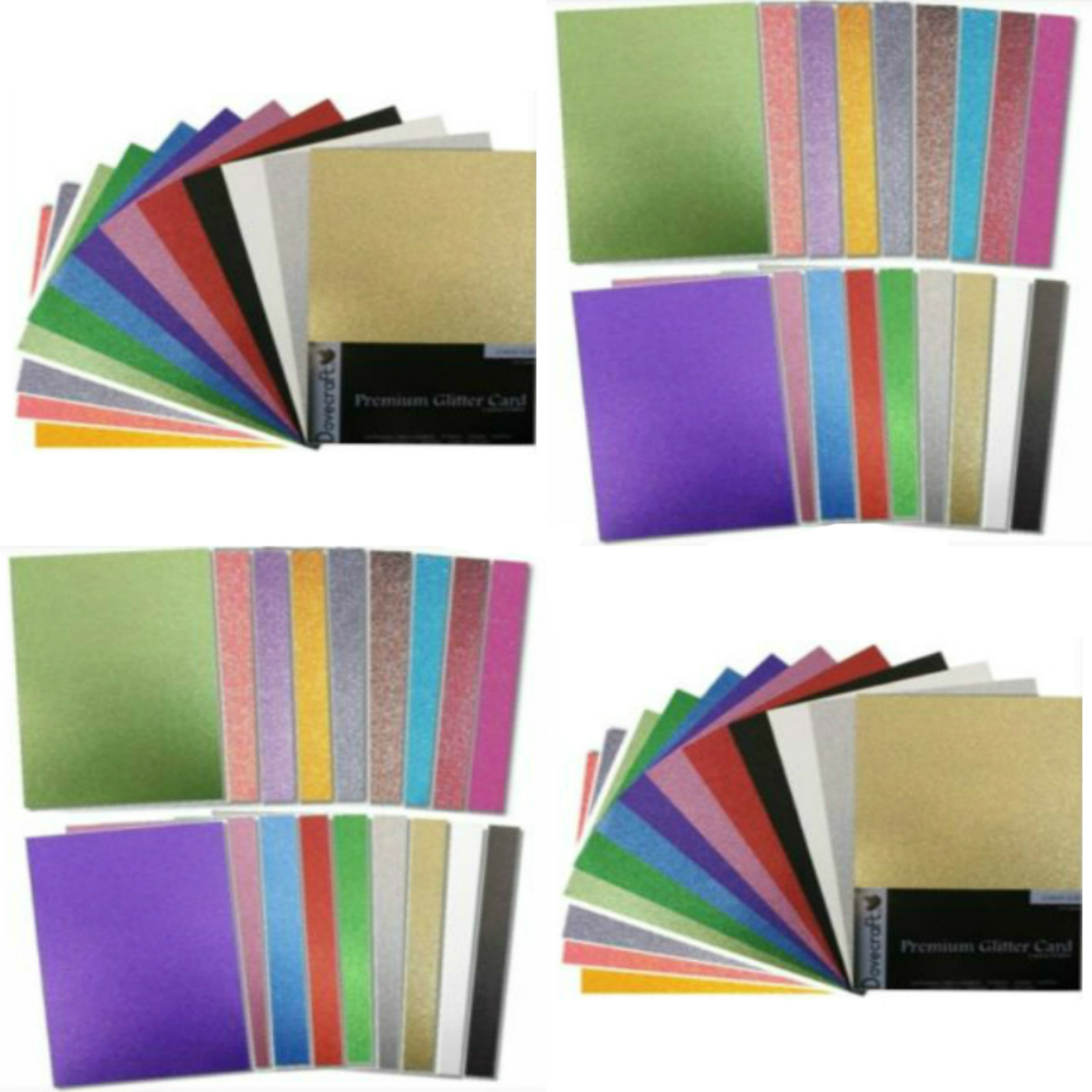 A4 Dovecraft Glitter Card 18 Assorted Colours On Premium 220gsm Card



Dovecraft glittered card sheets are loaded with brightly sparkling

glitter which gives a dense cover and a brilliant shine.

The 220gsm card has been designed to reduce

the chance of glitter being shed.



The glitter card is a great way to use matting and

layering to create cards and scrapbooks.



Matting and layering is a simple process of

building up your focal image or character

onto other papers and cards for effect.



The card is a great way to add some glitz

and glamour to your designs.



Please note that you are purchasing

One Sheet of Card!



Each card has a bar code sticker on the reverse

of the glitter card. The sticker is applied by the

manufacturer (Dovecraft) we have no control

over this process.



All images should only be used as a guide.

Please be aware that while each card

is new it has been removed from

its original wholesale packaging.