SOUNDS OF NATURE TROPICAL WAVES ON A BEACH, RELAXATION AUDIO CD BEAUTIFUL ☉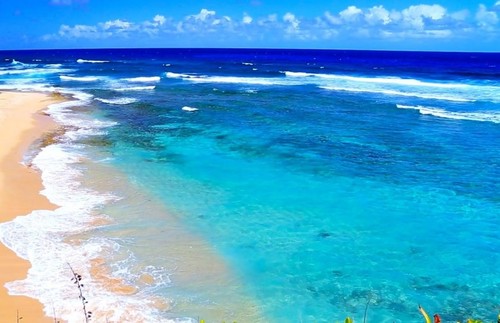 TROPICAL WAVES



SOUNDS OF NATURE RELAXING AUDIO CD



Relax and unwind to the peaceful sound of tropical waves lapping upon a beach with natural wildlife captured in the background.



PLEASE READ BELOW BEFORE YOU CONFIRM YOUR PURCHASE



DESCRIPTION



SUPPLIED IN A PAPER / CARDBOARD MAILER OR PLASTIC WALLET WITH NO BOX



● Disc is labelled with the title of the CD (Tropical Waves) and no artwork is supplied. This means the disc is not printed.



● ITEMS CONTAINED ON OUR MEDIA COMPILATIONS ARE DISTRIBUTED FREELY WITHIN THE PUBLIC DOMAIN UNDER THE TERMS OF THE GNU PUBLIC LICENSE, THE GNU LESSER GENERAL PUBLIC LICENSE (GLPL) WE CHARGE ONLY FOR OUR SERVICE. THESE ITEMS ARE NOT COPIES AND DO NOT INFRINGE ANY COPYRIGHT, TRADE MARK, OR OTHER RIGHTS OR ANY OF EBAYS POLICIES.



POSTAGE



All order will be dispatched within 1 working day.



eBay feedback or any other concerns?



Please feel free to contact us with any matter. We aim to put right any problem as soon as possible.



NOTE TO EBAY:



THESE FILES ARE ALL PRODUCED BY OURSELVES AND NOT SUBJECT TO ANY COPYRIGHT . THE PRICE OF THESE LISTING IS TO COMPENSATE FOR THE TIME IN CONVERTING, SORTING AND PRODUCING THE DISC. THIS MEDIA IS DELIVERED TO YOU ON A DISC AND COMPLIES WITH EBAY POLICY AS THIS IS NOT A DIGITALLY DELIVERED PRODUCT.